Obesity increases atrial fibrillation risk in obese men, finds study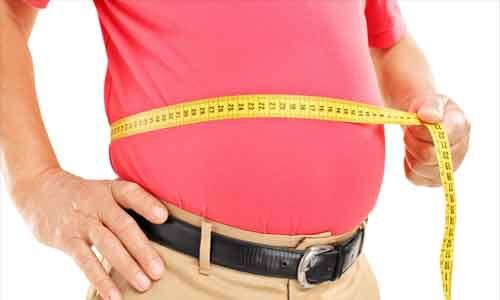 North Carolina: Type 2 diabetes (T2D) with obesity are at increased risk of atrial fibrillation, suggests a recent study in the journal JACC: Clinical Electrophysiology. Further, the study finds that men with greater BMI are at much greater risk of AF than women.

Obesity is a global health problem. It is associated with an increased AF risk in the general population but there is evidence that relationship may be different for those with diabetes. The study by Matthew J. Singleton, Wake Forest School of Medicine, Winston-Salem, North Carolina, and colleagues aimed to characterize the relationship between obesity and the risk of AF in diabetes.

For the purpose, the researchers used Cox proportional hazards models to examine the association between body mass index (BMI) and incident AF on study electrocardiogram in 10,074 participants (age 62.7 ± 6.6 years, 38.7% women, 62.2% white) from the ACCORD (Action to Control Cardiovascular Risk in Diabetes) trial. Among the participants 8.4% were normal weight, 29.0% were overweight, 53.1% were obese, and 9.5% were severely obese.
Key findings of the study include:
Participants with obesity and severe obesity had increased risks of AF compared with normal weight (hazard ratio [HR]: 1.91; and HR: 3.69 respectively).
There was a 51% increased risk of AF per SD (5.4 U) BMI increase.
There was a sex and BMI interaction—in men, obesity and severe obesity were associated with a substantially increased AF risk (HR: 3.19; and HR: 4.79 respectively), whereas there was no statistically significant association in women.
"In those with diabetes, obesity and severe obesity are associated with increased risk of AF, but there is an interaction between sex and BMI, such that elevated BMI appears to confer a much greater risk of AF in men than in women. Further studies exploring the differential effects of BMI on AF risk in men and women are needed," concluded the authors.
"Body Mass Index, Sex, and Incident Atrial Fibrillation in Diabetes: The ACCORD Trial," is published in the journal JACC: Clinical Electrophysiology.
DOI: https://www.jacc.org/doi/10.1016/j.jacep.2020.08.008
Source : JACC: Clinical Electrophysiology