New microwave sensor may quickly monitor blood sugar without a prick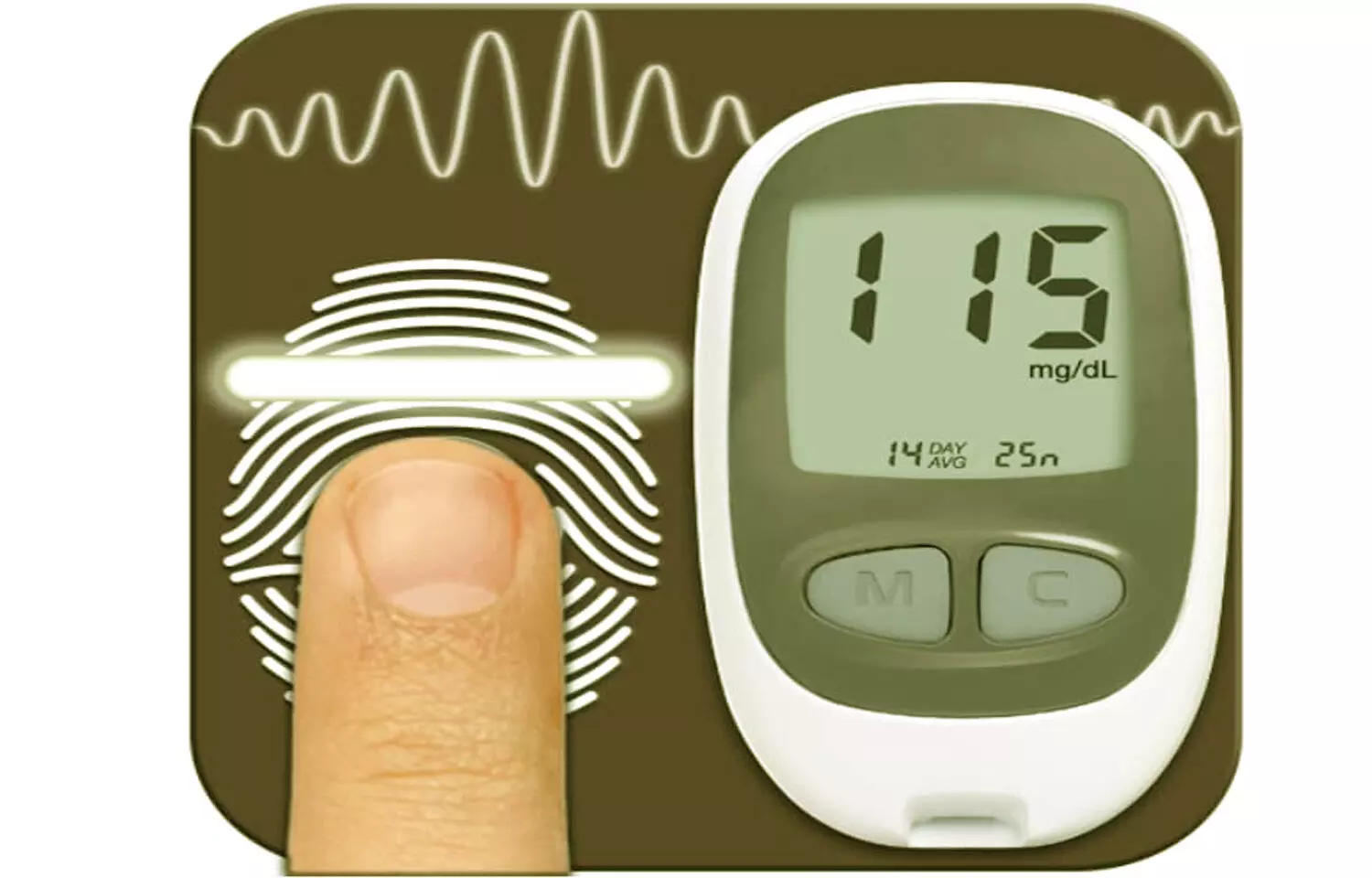 France: The researchers have developed a novel design of a portable planar microwave sensor that could allow non-invasive monitoring of blood sugar levels in diabetes patients. The preliminary results from the study, published in the journal Scientific Reports, showed that the system could be an effective technique for tracking one's blood sugar levels simply by placing fingertip onto the sensor.
Diabetes patients have to test their blood sugar several times a day, usually by pricking their finger with a lancet. This uncomfortable and painful process for many may result in less frequent testing and consequently a poorer control of blood sugar levels.
In order to combat this problem, scientists have been looking for needle-free alternatives that could make the lives of millions of diabetics easier. Some of them are already available and others are still in development.
The results could be considered as a paradigm shift in microwave sensors for personalized biomedical-specific applications like diabetes monitoring and pave the way towards their commercialization. "This system is a developmental platform towards radar-driven wearable continuous blood glucose level (BGL) monitors," wrote the authors.
Ala Eldin Omer, University of Waterloo, Waterloo, ON, Canada, and colleagues in this study, have presented a novel design of portable planar microwave sensor for fast, accurate, and non-invasive monitoring of the blood sugar level as an effective technique for diabetes control and prevention.
Invasive and minimally invasive methods for checking blood sugar levels are widely used in the market. But the use of both the methods is met by their individual shortcomings. While the use of the standardized finger-pricking procedure is met by limitations such as the pain, expense, risk for infection, and inconvenience associated with such self-monitoring technology that can lead to patient's noncompliance and insufficient number of daily measurements. On the other hand, minimally invasive CGMs have their own limitations including such as issues with regards to accuracy or sustainability.
The proposed design that is meant to overcome these limitations, is made up of four hexagonal-shaped complementary split-ring resonators (CSRRs) that are arranged in a honey-cell configuration. This arrangement is fabricated on a thin sheet of an FR4 dielectric substrate. The elements of CSRR sensing are coupled through a planar microstrip-line to a radar board. The integrated sensor shows an impressive detective capability and a remarkable sensitivity of BGLs. The superior detection capability is due to the enhanced design of the CSRR sensing elements that bares the glucose samples to an intense interaction with the electromagnetic fields highly concentrated around the sensing region at the induced resonances. This feature enables the developed sensor to detect extremely delicate variations in the electromagnetic properties that characterize the varying-level glucose samples.
"With appropriate AI-powered signal processing and a one-time personalized invasive calibration, the proposed device promotes the potentiality of personalized, fast, accurate, and non-invasive monitoring of the blood sugar level for diabetes control and prevention. Moreover, the sensor miniature scale offers a great advantage for realizing it as a wearable technology (e.g. smart watch) for continuous glucose sensing similar to those of breath and heart rates," wrote the authors.
The study, "Low-cost portable microwave sensor for non-invasive monitoring of blood glucose level: novel design utilizing a four-cell CSRR hexagonal configuration," is published in the journal Scientific Reports.
DOI: https://www.nature.com/articles/s41598-020-72114-3
Source : Scientific Reports