SGLT-2 Inhibitors may Improve Endothelial Function in T2D with CVD: Study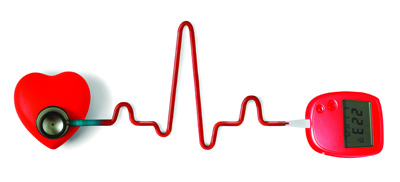 Empagliflozin treatment has potential to improve endothelial function and has cardiovascular benefits, finds new study.
In the past few decades, diabetes has emerged as a major global health concern. It has claimed the lives of many patients and is often seen to be associated with some form of cardiovascular disease.

Patients with Type 2 Diabetes are at a high risk for cardiac complications like angina, stroke, heart failure etc. A common finding among these patients is endothelial dysfunction, which often manifests as severe chest pain, lack of energy and fatigue. Endothelial dysfunction is exacerbated by metabolic disorders, such as diabetes, and is also involved in cardiovascular complications. Sodium-glucose cotransporter-2 inhibitors (SGLT-2 Inhibitors) are known to improve the cardiac outcome in patients with Type 2 Diabetes (T2D). However, there is no data about the vascular effect and mechanism of action of SGLT-2 Inhibitors.

With this background, a team of researchers from Japan, led by Atsushi Tanaka, MD, PhD, of Sage University, carried out a study to investigate whether empagliflozin added to standard therapy, compared with placebo, affected endothelial function in patients with T2D and established cardiovascular disease (CVD).

The study was a multicenter, randomized, placebo-controlled, double-blind clinical trial undertaken in 16 centers in Japan. A total of 117 adults with Type 2 Diabetes and established Cardiovascular Disease were randomized.

They were given either empagliflozin 10 mg daily or placebo for 24 weeks. The placebo was indistinguishable from empagliflozin and the participants and investigators remained masked to group assignments. The effects of treatment on endothelial function were assessed by the Reactive Hyperemia Peripheral Arterial Tonometry Index (RHI) at baseline, and at 4, 12 and 24 weeks interval.

According to the investigators, twenty-four weeks of empagliflozin treatment significantly improved glycemic control (mean [SD] change volume of HbA1c −0.3% [0.5%] [−2.7 (5.3) mmol/mol] vs. 0.1% [0.7%] [0.7 (7.8) mmol/mol], P = 0.011
fasting blood glucose −17.9 (22.0) mg/dL vs. −0.8 (37.6) mg/dL, P = 0.007).
Reductions in BMI (mean [SD] −0.8 [1.0] vs. −0.2 [0.8] kg/m2, P = 0.002).
Differences in the changes in BP between the treatment groups (systolic −7.6 [16.5] vs. −2.1 [12.1] mmHg, P = 0.063; diastolic −3.7 [8.7] vs. −0.2 [9.9] mmHg, P = 0.058).
However, the investigators noted that an improvement in endothelial function in that population and that cardiovascular benefits observed may have been attributable to mechanisms other than amelioration of endothelial dysfunction. "One limitation is that participants in our study had relatively well-controlled clinical conditions, such as BP, BMI, and HbA1c, partly differing from those in the large trials. Additionally, we had no measurement of flow-mediated vasodilation, which has been validated against hard outcomes in several studies," the team added.
"Further studies are needed to test whether SGLT2 inhibitors affect endothelial function in other T2D populations," the research team concluded.

Reference:

Study titled, "Effect of Empagliflozin on Endothelial Function in Patients With Type 2 Diabetes and Cardiovascular Disease: Results from the Multicenter, Randomized, Placebo-Controlled, Double-Blind EMBLEM Trial."