SGLT2 Inhibitors Safe and Effective option for Diabetic Renal Transplant Patients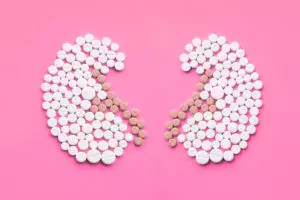 Type 2 Diabetes, increasing in prevalence globally, is a major cause of CKD and kidney failure. In a recent study presented in ENDO 2021, The Endocrine Society's annual meeting researchers have reported that sodium-glucose cotransporter 2 (SGLT2) inhibitors use did not impact graft function and was associated with improvements in glucose control and body weight.

Sodium-glucose cotransporter 2 (SGLT2) inhibitors favourably affect cardiovascular (CV) and kidney outcomes; however, the consistency of outcomes across the class remains uncertain. Therefore, Shirley Shuster MD, an internal medicine resident at Queen's University, and a team of colleagues sought to explore the efficacy and safety of SGLT2 in kidney transplant patients with diabetes.
The researchers conducted a literature review of 9 studies, assessing SGLT2 inhibitor use in patients with type 2 diabetes mellitus or new-onset diabetes after transplant (NODAT). They evaluated data of 144 patients extracted from the articles. Most of the study cohort had NODAT (n=92) or type 2 diabetes mellitus (n=50).
The researchers noted that the largest study was a prospective trial from Norway, which assessed empagliflozin in 44 patients. They also noted that empagliflozin (n=82) was the most commonly used SGLT2 inhibitor in the review, followed by canagliflozin (n=34), and dapagliflozin (n=28). The study findings suggest that all patients using SGLT2 inhibitors had an eGFR greater than 30 mL/min/1.73m2 and an HbA1c greater than 6.5% at baseline.
Key findings of the study were:
Upon analysis, researchers found that SGLT2 inhibitor use in kidney transplant patients was associated with a small or non-significant reduction in blood pressure and modest improvements in glycemic control.
They also found that SGLT2 inhibitor use was associated with reductions in insulin resistance and moderate-to-significant weight reductions.
Upon further analysis, they found that SGLT2 inhibitor use did not negatively impact graft function. However, they noted that a single study indicated the SGLT2 inhibitor use was associated with a reduction in proteinuria.
But, the results of the safety analysis further supported the use of SGLT2 inhibitors in these patients.
" Our literature review suggests beneficial outcomes of SGLT2 inhibitor use in diabetic renal recipients with no significant adverse effects or complication", Dr Shirley Shuster concluded during her presentation.
She further added, "We will conduct a large prospective study to assess the safety and efficacy of SGLT2 inhibitor use in diabetic renal transplant patients".
For further information, log on to:
Efficacy and Safety of SGLT2 Inhibitors in Diabetic Kidney Transplant Patients: Review of the Current Literature ENDO 2021.
Article Source :
The Endocrine Society