Indian Review Revisits Legacy Effect of Gliclazide in Diabetes Management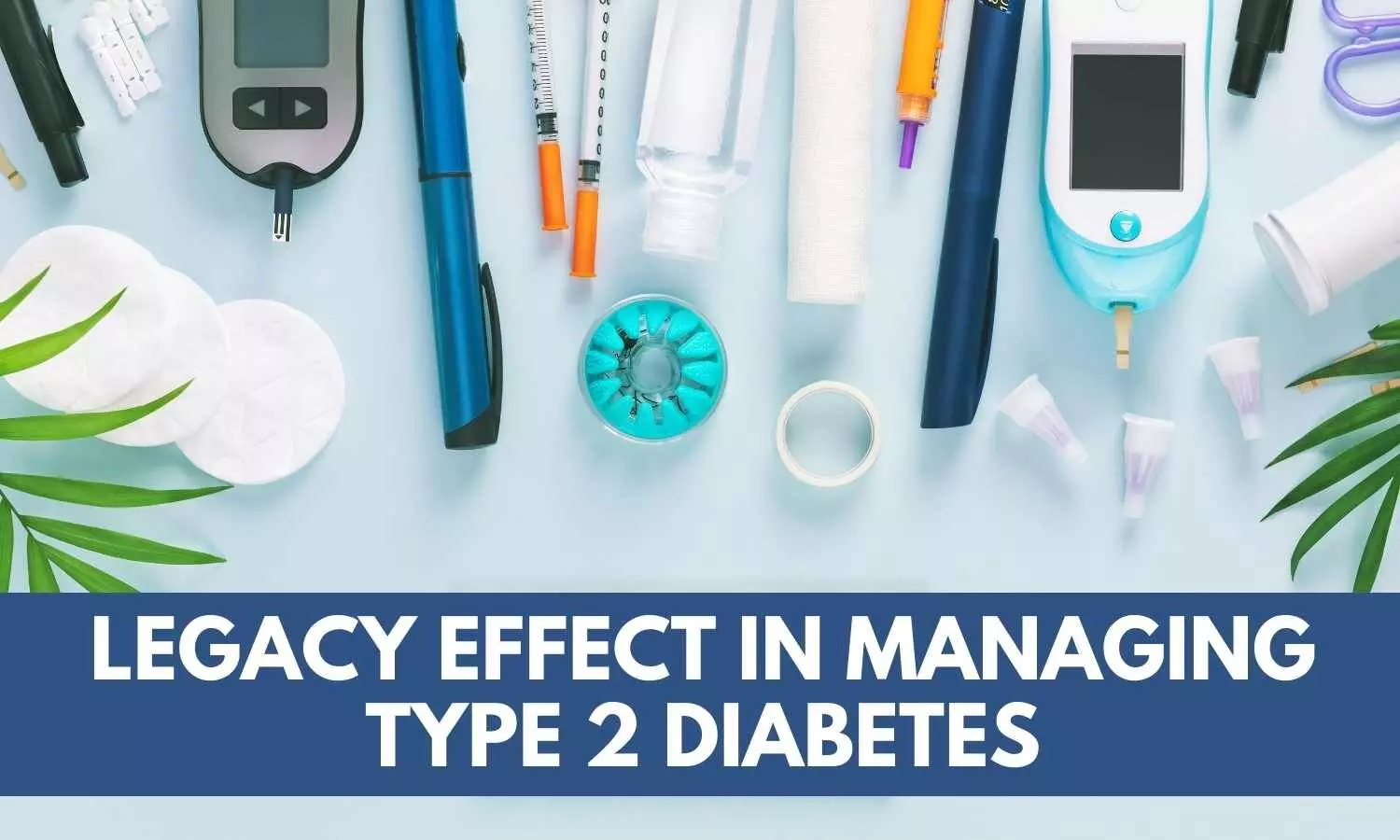 Taking strong note of the effective glycemic control and vascular benefits shown by early intensive treatment with Gliclazide MR (modified release) in various clinical trials of type 2 diabetes management, a recent review has re-emphasized the legacy effects of gliclazide MR, reinforcing its appropriate clinical applicability in routine diabetes management.

The review authored by Indian endocrinologist Dr Sanjay Kalra has been published in the latest issue of the Journal of the Association of Physicians of India. The article revisits the scientific evidence on the long-term microvascular and macrovascular effects of intensive hypoglycemic therapy in type 2 diabetes mellitus (T2DM) from landmark studies such as the United Kingdom Prospective Diabetes Study (UKPDS), Action to Control CV Risk in Diabetes (ACCORD), Veterans Affairs Diabetes Trial (VADT), and Action in Diabetes and Vascular Disease: Preterax and Diamicron MR Controlled Evaluation (ADVANCE) trials.
Unfolding the Legacy Effect in Managing Type 2 Diabetes: The review highlighted the specific relevance of these studies in modern SUs, including gliclazide modified release, and summarised relevant clinical insights.
1. The United Kingdom Prospective Diabetes Study (UKPDS) trial indicated the cardiovascular (CV) and microvascular benefits of previous intensive glycemic control with SUs or insulin in T2DM patients. The UKPDS 44-year follow-up also demonstrated the legacy effect of implementing intensive blood glucose control soon after diagnosis continues to remain for up to 44 years and early intensive blood glucose control with insulin or sulfonylurea led to 11% fewer deaths and 26% fewer diabetic complications like chronic kidney disease or vision loss.
2. The Action in Diabetes and Vascular Disease: Preterax and Diamicron Modified Release (MR) Controlled Evaluation (ADVANCE) trial, another landmark study in T2DM patients and its post-trial observational follow-up (FU) study [ADVANCE-Observational Study (ADVANCE-ON)] together brought out definite evidence for sustained renal benefits of gliclazide MR (Diamicron MR by Servier) based intensive glucose control initiated early during the course of diabetes. However, it is noteworthy that these effects may be specific to gliclazide. Evidence from other studies and published scientific literature also suggests that gliclazide MR may hold a distinct place among currently available SUs and re-emphasize its utility in diabetes management.
3. Gliclazide: Beyond ADVANCE -ON-Several reports has suggested that gliclazide is unique among other SUs. Gliclazide's potential beneficial effect may be attributed to its binding specificity for the pancreatic SU receptor (SUR1), and not for SU receptors in the myocardium (SUR2A) or blood vessels (SUR2B). Below are the listed beneficial effects of Gliclazide.
Gliclazide reduced the risk of doubling creatinine in patients with preserved kidney function (eGFR ≥60 mL/minute/1.73 m2, HR: 0.21, 95% CI: 0.49-0.86), good glycemic control (HbA1c <7%, HR:0.35,95% CI: 0.14-0.86), and in older patients (>60 years).
Gliclazide was associated with a lower risk of CV events (p<0.001) compared to other insulin secretagogues, irrespective of the presence of CV risk.
Amongst the currently available SUs, gliclazide has potentially the more acceptable CV safety-related scientific evidence.
The ADVANCE study observed the nephroprotective effect of gliclazide.
*p <0.01 for intensive vs standard glucose lowering groups; a=the UKPDS included patients with newly diagnosed T2DM; b= in UKPDS, the composite microvascular endpoint included vitreous hemorrhage, retinal photocoagulation, and renal failure; CV=cardiovascular; ESKD=end stage kidney disease; FU= follow-up; HF=heart failure; I= intensive glycemic control; MACE= major adverse cardiovascular event; MI=myocardial infarction; NA=data not available; nd=no significant difference between intensive and standard treatment groups; S= standard glycemic control.

Figure-Baseline characteristics and outcomes of landmark trials. Adapted from Kalra S. ADVANCE to ADVANCE-ON: Unfolding the "Legacy Story" in Diabetes. J Assoc Physicians India 2023;71(8):58–61.
The review revisiting landmark trials highlighted the results from the ADVANCE study showed that early intensive treatment with a Gliclazide MR based regimen provides effective glycemic control and confers vascular benefits including lower potential for microvascular and macrovascular events in patients with T2DM. The long-term post-trial follow-up during the ADVANCE-ON study also showed a favorable legacy effect on hard renal endpoints, such as end-stage kidney disease (ESKD), without increased risk of CV events or mortality.
Consideration of Gliclazide in T2DM – Global Guidelines Testimonies
In light of such evidence, the review noted that the Dutch, and South African guidelines and the South Asian Federation of Endocrine Societies consensus statement specifically recommend Gliclazide as the preferred SU for the management of T2DM.
Reference: Kalra S. ADVANCE to ADVANCE-ON: Unfolding the "Legacy Story" in Diabetes. J Assoc Physicians India 2023;71(8):58–61. Dr Kamal Kant Kohli-MBBS, DTCD- a chest specialist with more than 30 years of practice and a flair for writing clinical articles, Dr Kamal Kant Kohli joined Medical Dialogues as a Chief Editor of Medical News. Besides writing articles, as an editor, he proofreads and verifies all the medical content published on Medical Dialogues including those coming from journals, studies,medical conferences,guidelines etc. Before Joining Medical Dialogues, he has served at important positions in the medical industry in India including as the Hony. Secretary of the Delhi Medical Association as well as the chairman of Anti-Quackery Committee in Delhi and worked with other Medical Councils in India. Email: editorial@medicaldialogues.in. Contact no. 011-43720751