Dialysis Patient Death: Fortis Hospital branch directed to pay Rs 7 lakh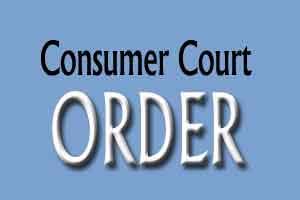 Raigarh: The District Consumer Disputes Redressal Forum here in Chhattisgarh has found a private hospital guilty of "medical negligence".
The forum has ordered the hospital to pay a compensation of Rs 7.14 lakh to the relatives of Chandrakant Sahu, who died during treatment.
Sahu, a lawyer by profession, died on July 19 during treatment at the Fortis OP Jindal Hospital and Research Centre here.
His father Rohit Kumar Sahu had alleged negligence on the doctors' part, and moved the district consumer forum demanding a compensation of Rs 19 lakh, said his lawyer D K Jaiswal.
District Forum President M D Jagdalla issued the compensation order yesterday, he said.
Chandrakant Sahu was suffering from kidney ailments and underwent dialysis three times a week at the Fortis OP Jindal Hospital and Research Centre, he said.
On July 18, his condition turned critical while undergoing dialysis.
When his relatives asked the dialysis operator to call senior doctors, he allegedly refused, saying they visit only as per their schedule. Subsequently Sahu died.
During the hearing, advocate Kishore Thawait, who appeared for the hospital, argued that the standard procedure of treatment was followed and there was no negligence.
The consumer forum, however, held that there was negligence and asked the hospital management to pay of Rs 7.14 lakh, including Rs 1 lakh for mental agony, to the victim's kin, Jaiswal said.