Southern European Atlantic Diet Reduces All-Cause Mortality in elderly: Study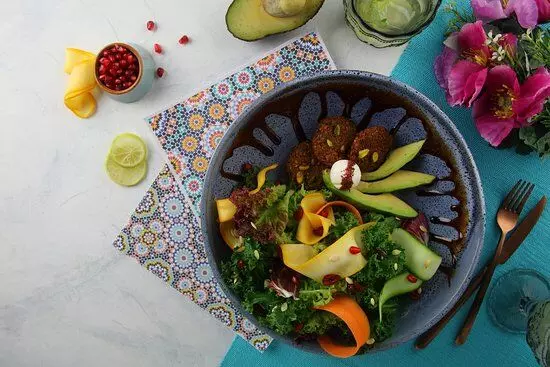 The Southern European Atlantic Diet (SEAD) is the traditional diet of Northern Portugal and North-Western Spain. A recent study suggests that SEAD is linked to a reduction in all-cause mortality among older adults in Spain. The study findings were published in the journal BMC Medicine on February 09, 2021.

Previous studies suggest that higher adherence to the SEAD has been associated with lower levels of some cardiovascular risk factors and reduced risk for myocardial infarction. However, some of the SEAD foundations are controversial, as high consumption of red meat and pork products has often been associated with cardiometabolic disease, cancer, and increased mortality, while consumption of potatoes might increase the risk of type 2 diabetes. Moreover, SEAD's association with all-cause mortality remain uncertain. Therefore, researchers of the Universidad Autónoma de Madrid/Idipaz, Spain, conducted a study to examine the association between adherence to the SEAD and all-cause mortality in older adults.
It was a post-hoc analysis of the Seniors-ENRICA-1 cohort, which included 3165 individuals representative of the non-institutionalized population aged ≥ 60 years in Spain. Researchers assessed the food consumption with a validated diet history and measured the adherence to the SEAD with an index comprising 9food components: fresh fish, cod, red meat and pork products, dairy products, legumes and vegetables, vegetable soup, potatoes, whole-grain bread, and wine. They used the National Death Index of Spain to determine the vital status. They used Cox regression models with adjusted main confounders for statistical analysis.
Key findings of the study:
During a median follow-up of 10.9 years, the researchers observed a total of 646 deaths.
They found that higher adherence to the SEAD was associated with lower all-cause mortality (fully adjusted hazard ratio per 1-SD increment in the SEAD score of 0.86).
They also found that most food components of the SEAD showed some tendency to lower all-cause mortality, especially moderate wine consumption (hazard ratio 0.71).
They noted that the results were robust in several sensitivity analyses.
They also noted that the protective association between SEAD and all-cause death was of similar magnitude to that found for the Mediterranean Diet Adherence Screener (hazard ratio per 1-SD increment 0.89 ) and the Alternate Healthy Eating Index (0.83).
The authors concluded, "In the older adult population of Spain, higher adherence to the SEAD is associated with lower long-term mortality. The reduced risk of all-cause death associated with the SEAD is consistent in both main and sensitivity analyses, and similar to that of other healthy dietary patterns, such as the Mediterranean diet or the AHEI."
For further information:
Article Source :
BMC Medicine