DMER invites online applications from Specialists for Govt Bond Service allotment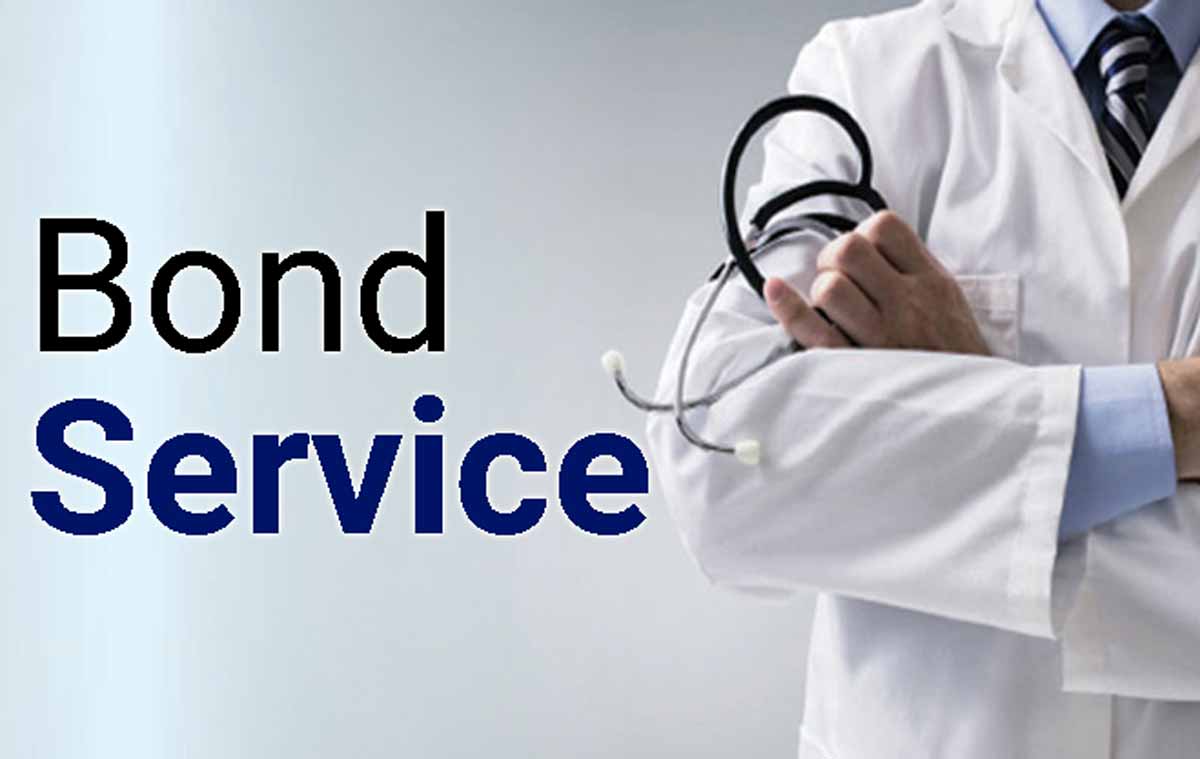 Maharashtra: The Directorate of Medical Education and Research (DMER) Maharashtra has invited online applications for Government Bond Service to PG medical degree holders (Winter-2019 Batch).
The interested candidates can view the details mentioned below to avoid any confusion in the application process.
The Process of central round for allotment the services to bonded Postgraduate degree candidates will be carried out by filling an online application form and by online allotment as per the following schedule. The concerned should note available vacant posts as below.
A, Assistant Professor in Government Medical College.
B. Specialty Medical officers in Mumbai Municipal Corporation Medical Colleges/Hospitals
C. Specialty Medical Officer/ Medical Officer in Public Health Department
D. Specialty Medical Officer/ Medical Officer in Navi Mumbai Municipal Corporation / Kalyan Dombivali Municipal Corporation/ Pimpri Chinchwad Municipal Corporation
Schedule for Post-Graduate Degree Holder (Candidates passed Post-Graduate Degree Examination in Winter-2019)




Date


Time


Speciality




12.12.2019
to 16.12.2019


from 10.00 am to upto 5 .00 pm


Filling of online application form and online preferences




18.12.2019


at. 3.00 pm.


Declaration of allotment of bond service to candidate and issue orecommendation letter through e-mail




Specialty Medical Officer (Post-Graduate Degree) - Qualification required - MD/MS is specific subject.
Note:
1. All detail information including the number of vacant post, eligibility criteria, tie-breaker for selection, list of documents required to be submitted to the institutes will be published on DMER's website www.dmer.org on 12/12/2019.
2. All eligible candidates must fill online application form on DMER's website.
3. Vacancy position of posts is likely to change anytime.
4. List of eligible candidates for allotment of bond services is available on DMER's website www.dmer.org with the information.
Instructions to the candidates
A) General Instructions:
1. Candidates will be allotted seats as per subject merit for posts of Assistant Professor, Speciality Medical Officer and Medical Officer on the basis of marks obtained in Post Graduate degree examination.
2. As per Government Resolution No.PWPM1011/C.R.352/11/Edu-2, dated 4 April, 2012 all posts will be allotted on merit basis as Open Category.
3. All candidates who are eligible for getting bond service as per list attached must fill online application form.
4. If any candidate doses not fill online application form there by refusing to get allotment of bond service, the said candidate will be deemed to be not interested to comply bond service. Hence for such candidate the process of recovery of bond penalty amount will be initiated.
5. Recommendation /Selection will be displayed on DMER website on 18/12/2019 at 3.00 p.m.
6. Recommendations letter will be communicated to candidates via their registered email id.
7. Candidates should take print out of recommendation letter and report to concerned allotted institute with requisite documents within 7 days from the date of recommendation letter.
8. Helpline Number - 022 22652193, Time 10.00 am to 05.45 pm. strictly.
B) The candidate must submit attested photocopy of requisite documents at respective institute where they will be allotted post as per the list given below:
a) SSC Passing Certificate / valid passport (as proof of age).
b) First, Second and Third MBBS mark-sheets (Final part-I & Part-II wherever applicable)
c) Degree Mark sheet / Grade Certificate
d) Attempt certificate of all MBBS, MD/MS examinations from the head of the institution.
e) MBBS degree / Passing certificate.
f) MD/M.S. Degree Passing Certificate.
g) Permanent Registration certificate of Maharashtra Medical Council or other State Medical Councils in India/MCI.
h) Online recommendation letter of allotment of bond service. (will be mailed to the candidates on their registered email id)
C) Rule of TIE- BREAKER:
Selection of candidate for the vacant post shall be as per the procedure of preparation of merit list as given below.
First Level:- The Candidate having Highest Mark in postgraduate examination (MD/ M.S)will be preferred, if tie persists then -
Second Level: - The Candidate having Highest aggregate Mark in final MBBS (part I +II) will be preferred, if tie persists then -
Third Level: - The Candidate having Highest Mark in 2nd MBBS will be preferred, if tie persists then -
Fourth Level: - The older candidate will be preferred.
for more details click on the link mentioned below:
http://www.dmer.org/new/Notification_Bond_Allotment_Winter_2019.pdf