Doctor asks People to sing Vande Mataram on facebook, gets attacked by Mob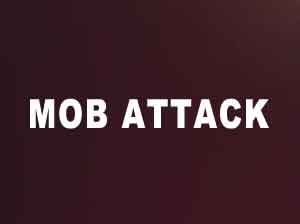 Nagpur: A clarion call issued by a medical practitioner, asking people to sing and respect Vande Mataram, unfortunately landed him in trouble, after he was attacked by a mob of 15-20 men at his clinic.
Hindu reports that a case has been reported from Nagpur district of Maharashtra, where one  Dr. Subhash Waghe, a medical practitioner in Narkhed, was attacked at his clinic by 15 to 20 men after he shared a post advising people to sing and respect Vande Mataram. The doctor suffered minor injuries and was immediately rushed to a hospital, thanks to the swift action of the police, who arrived on time and handled the mob.
"The exchange of some messages on a social media group led to a feud between members of two communities in Narkhed on Thursday. Some men from a particular community went to the doctor's clinic and attacked him. They were taking the doctor to the house of one of his friends when the police reached the spot and rescued the doctor and his friend. The police also managed to disperse the mob," Shailesh Balkawade, Superintendent of Police (SP), Nagpur rural, told The Hindu.
The police further clarified that while the attackers did not belong to any religious or political group, the issue cropped up due to differences in two communities. Extra forces had to be deployed to maintain peace and the police arrested 15 persons in the case. They were produced before the local court, which has sent all the accused to the police custody. Further inquiry is on by the department.