Doctor escapes punishment for sending naked selfie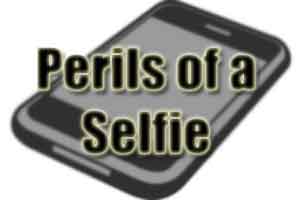 London : A leading British neurologist escaped disciplinary action for sending a woman patient a naked selfie video from his hospital email account after they started an affair, a media report said.
Simon Shields, 47, sent the clip of himself lying "unclothed" in bed, alongside the message: "Will you be having an early night? I took a vid to help you x," the Daily Mail reported.
The married neurologist had been treating the woman for multiple sclerosis since 2005. But in February 2013, when the doctor found the woman's email address, they started exchanging "flirtatious" messages, a tribunal heard.
The relationship came to light when Shields was investigated on unrelated matters and his hospital email account was examined.
"I don't have justification, it was wrong and I recognise that. But I think I allowed myself to see this patient differently because she was different in the nature of our interaction," the doctor told the tribunal.
"After an appointment in February 2013 we discussed we were both going on holiday to the US over the subsequent few months and I made the foolish decision to follow up that conversation by emailing her about it. It continued and very quickly developed inappropriately," said the doctor who has worked on pioneering treatments for multiple sclerosis.
"Your conduct in engaging in a sexual relationship with a patient breached a fundamental tenet of the medical profession," Surendra Kumar, chairman of the Medical Practitioners Tribunal Service, said.
The tribunal handed Shields a three-month suspension but was allowed to keep his job.