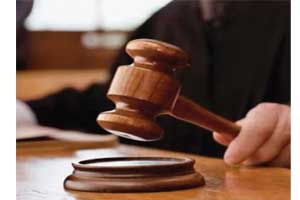 Ahmedabad: A super speciality hospital in Vastrapur has been asked by the Consumer Dispute Redressal Forum, Ahmedabad (Rural) to pay compensation to a patient after a doctor from the hospital failed to diagnose rib and leg fractures of a patient after going through his X-rau
The case concerns Chardrapakash Parvani, a resident of Vastrapur, who filed a complaint against the Sanjivani Super Speciality Hospital Pvt Ltd for negligence in providing proper treatment to his injuries.
According to the complainant, he met an accident while crossing a road on January 24, 2012. He was immediately rushed to the Sanjivani hospital where he met Dr Amit Agrawal for the treatment.
................................ Advertisement ................................
Dr Agarwal examined the x-ray report of the fractured area after which he assured the accident victim that there are no serious injuries. The doctor prescribed some medicines and discharged him from the hospital in the next two hours. The complainant took the prescribed medicines for a week but could not get relief from the pain of injuries.
The complainant after a week consulted an orthopedic, Dr Bharat Mirani, who spotted fractures in ribs and right leg.
................................ Advertisement ................................
After one year, Parvani filed a complaint in the Consumer Forum where he claimed Rs 50,000 for the needless pain and suffering he went through in a week because of the negligence from Dr Agarwal's side.
After the complaint was filed, the consumer court issued a notice to the hospital to react on the matter. No one appeared in the court from the side of the hospital's authorities. After four years, the court decided to hear the complainant in the absence of the hospital's authorities, report TOI.
The court said, "Looking at the evidence, there appears that the complainant suffered a fracture, but the hospital did not take notice of it and advised him treatment for the same. It can be believed that had Dr Agrawal given proper treatment for the fracture after examination, the complainant would not have suffered unnecessary pain."
The Forum then ordered the Sanjivani Super Speciality Hospital Pvt Ltd in Vastrapur to pay Rs 5,000 with 8% interest to Chardrapakash Parvani. The consumer court also ordered the hospital to pay Rs 2,000 to the complainant towards legal expenditure.
Read Also: Leaving Swab in Patient Tummy: Apollo hospital told to pay compensation
Shagufta Joined Medical Dialogues has been associated as Editor for Education Medical Dialogues since the year 2018.  She is a graduate from Delhi University. She can be contacted at editorial@medicaldialogues.in Contact no. 011-43720751
................................ Advertisement ................................
2 comment(s) on Doctor misses fractures on X-ray-Consumer Forum slaps compensation on hospital