Doctors allegedly forget cotton pads, bandages in Abdomen post delivery; Action demanded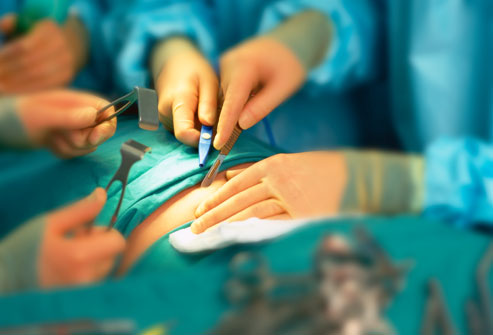 Kalwa: Strict actions are being demanded against treating doctors of a city hospital, who allegedly forgot to remove Cotton pads and bandages from a woman's abdomen after the delivery process.
According to a recent media report, a local MNS leader, demanding action against the doctors, has written a letter to the dean of the hospital.
The case concerns a 20-year-old lady, who was taken to a well-known hospital for delivery and gave birth to a premature child.
The lady went through normal delivery, she was bleeding profusely during childbirth due to which the doctors had to use cotton pads and bandage to stop the blood. However, the doctors allegedly missed to take them out and stitched over the cotton pads.
One week after the delivery, the lady started complaining about pain and discomfort but the doctors allegedly informed her that it was normal and sent her home without a check-up.  The lady, then, consulted a private
hospital
where it was found that she had been infected by the cotton pads.
Read Also: Cotton Swab left in thigh: Hospital, Doctor directed to pay 5 lakh Compensation
The husband told the
Mid Day
that after 20 days of delivery, she felt uncomfortable near her vagina. Her mother found the piece of cotton and tried to remove it but stopped as she was in pain. "We immediately visited a private doctor, who said the cotton has caused infection in her vagina. He asked us to go to the doctor who oversaw the delivery," he added.
The private hospital opened that she had to be operated again, to take out the cotton pads and bandage.
After the alleged incident, kin started demanding action against the treating doctor
Samiksha Markande, a local MNS leader who actively demanded action against the doctors told the Indian Express that he wrote a letter to the dean of the hospital.
He stated "We have requested strict action against the concerned doctors. They should be suspended, and if they were students, then their degrees need to be cancelled."
"We have been assured that we will have an answer within 10 days. If they don't respond, we will go to the police," he further added.