Doctors in US to pay Rs 5.6 crores for removing wrong testicle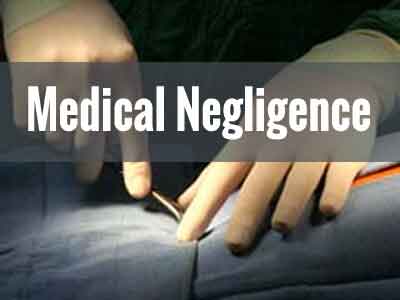 HUNTINGDON, Pa.  — A Pennsylvania jury has awarded $870,000 ( Rs 5.6 crore approx) to a man whose urologist removed the wrong testicle.
Fifty-four-year-old Steven Haines sued Dr. V. Spencer Long, who Haines went to see in 2013 after suffering pain in his right testicle for 15 years.
Long performed surgery at J.C. Blair Memorial Hospital in Huntingdon, but removed Haines' healthy left testicle.
A Huntingdon County jury on Wednesday found Long was "recklessly indifferent" and awarded Haines $620,000 for pain and suffering and $250,000 in punitive damages. Long declined to comment Friday.
Haines' lawyer says the Mount Union man remains in pain, but has a "debilitating fear" of seeking further treatment for his problem. The attorney says Haines will need testosterone treatment for the rest of his life if he loses the remaining testicle.
"This case, I understand why it kind of went viral just because of what is involved, but the reality is, it's a condition that has affected my client significantly," Hanes's attorney, Braden Lepistotold The
Washington Post
. "Although some people may see it as kind of laughing matter initially, the award was completely justified based on the evidence and the toll that it's taken on Steve."
To this day, he added, "it's still not totally clear" how the mistake occurred in the operating room.
"The doctor gave an explanation that really made no anatomical or medical sense," Lepisto said. "He claimed that he removed the testicle that was on the right side of the scrotum and the testicle had a spermatic cord that led to the left side of the body.
"Essentially, the doctor claimed that the testicles had switched sides at some point."
Lepisto said the jury - which comprised 11 women and one man - deliberated for about 1 hour 20 minutes before siding with the plaintiff.