Mumbai: Doctors turn bikers to protest against instances of violence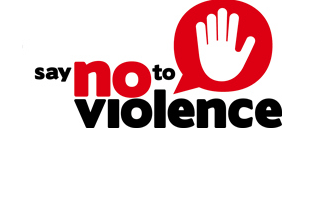 Mumbai: Security of doctors in recent times, has become a major concern for the medical profession. Instances of assault and abuses being hurled at the healthcare professionals at any and every misfortune at government hospitals are growing, despite proper legal mechanisms and government protocols in place.
One of the major reasons for such instances, can be simply found in lack of awareness, both among the medical professionals as well as the general public about the laws in place and the gravity of the issue in particular.
Maharashtra Association of Resident Doctors, MARD, came up with a unique way of bringing light to this issue, creating awareness, as well as protesting against these instances of assault. Tying up with the Harley Davidson Clubs and Riders of Mumbai and Pune, the doctors became riders and took a unique ride to and fro from various hospitals of Mumbai where such instances are common.
The ride commenced on Sunday 20th December,2015 at 10 am from JJ hospital and followed a specific route- JJ hospital- Nair Hospital-KEM Hospital- Sion Hospital. More than 150 Harley Davidson bikers participated in this rally, each carrying a resident doctor on each bike.
Sagar Mundada, President MARD and main coordinator of the rally said," The reason for this awareness ride is that these young doctors doing their residency are working extended hours each week and have to usually handle very very difficult situations in the hospital. Emotions run high and since doctors are not GOD, sometimes patients can die. In these situations these young doctors have faced a lot of violence at the hands of the relatives or authorities. We are riding to show support to these doctors and protest against the violence against doctors.
Here are a few pictures from the ride