Doctors Don't neglect your health: Medical fraternity loses Neurologist, Gynaecologist to sudden cardiac arrests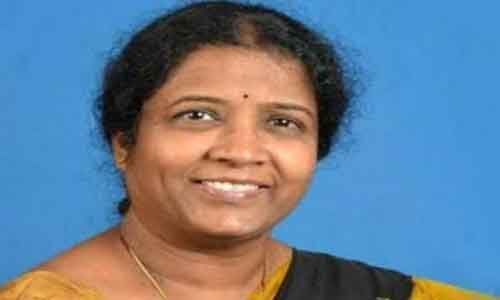 Hyderabad: Two unfortunate incidents of doctor's death due to cardiac arrest have been reported, wherein, well-known doctors including Dr A K Meena, Neurologist and Dr Satya Ramana, Gynaecologist succumbed within a day's span after suddenly collapsing. While Dr Meena was speaking at a conference in London when the incident happened, the latter had just finished an operation, when he collapsed
The incidents have certainly brought to forefront the issue of how much the forebearers of the
Dr A K Meena, a senior Neurologist and Professor, Department of Neurology, Nizam's Institute of Medical Sciences (NIMS) breath her last on Friday while undergoing treatment, after she suffered from a cardiac arrest during an international medical conference in London.
The 54-year-old neurologist flew to London on Tuesday. However, she collapsed while speaking at the Neurology Conference. She was rushed to St Bartholomew's Hospital. The doctors conducted an angioplasty and implanted three stents to unblock her clogged arteries. During the recovery, the doctor is said to have suffered a brain stroke and was put on a ventilator.
Also Read: Unfortunate: 48-Year-Old Gynaecologist Dies After Suffering Heart Attack At Badminton Tournament
On January 17 (Friday), she was declared brain dead. Dr Meena was suffering from hypertension, suggested a recent Deccan Chronicle report.
Dr Meena completed her MBBS and MD at the Gandhi Medical College in Hyderabad. She was a well-known medico, known for her services in a career of over 25 years.
Expressing grief over the news, Dr Andrew Fleming, Deputy High Commissioner to Andhra Pradesh and Telangana took to his social handle and wrote;
In the second case, a 36-year-old gynaecologist, Satya Ramana, collapsed after completing a surgery in Nalgonda on Friday, reported TOI.

The incidents have triggered concerns over the health of doctors which is often overlooked. Commenting on the same, Dr Sanjeev Singh Yadav, Secretary-General, Indian Medical Association (IMA), Telangana told TOI, "In the case of Dr Meena, the ischemic attack is possible only when there are existing clots. There have been previous cases of sudden collapse. In all those cases, stress has been a major factor. Apart from that, factors like doctors being blamed if anything goes wrong after surgery also weighs on their mind. Commercialisation and corporatisation of hospitals and inadequate communication with patients add to the problem."
Read Also: Extreme Fitness Kills: 33-year-old Anesthetist found Dead, Autopsy suggests Steroid Overdose
Source : with inputs