Dr Payal Tadvi Suicide Case: 2 accused doctors exonerated by Maharashtra Human Rights Panel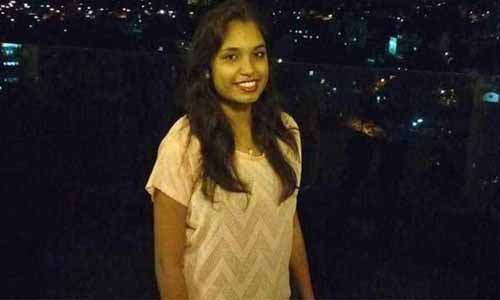 Mumbai: Months after the suicide case of doctor Payal Tadvi, who allegedly faced caste-based harassment by three doctors for a year; the Maharashtra State Human Rights Commission (MSHRC) has recently given a clean chit to two doctors as Dr Tadvi's family failed to furnish documentary proof of written complaints.
As per a recent media report, the commission exonerated the two former department heads at the BYL Nair Hospital for the want of "linking evidence". The commission mentioned that Dr Payal's family could not produce any documentary proof of written complaints to the two faculty heads against the ragging that she was facing. It further raised query over the lack of action by Dr Tadvi's family despite being aware of the gravity of the situation.
Medical Dialogues had extensively reported about the unfortunate case, wherein, the 26-year-old PG medico Dr Payal Tadvi pursuing MD Gynecology from a well known BYL Nair Hospital in Mumbai had allegedly committed suicide by hanging herself in her hostel room. The doctor was allegedly under depression as three of her senior colleagues allegedly used to harass her with casteist remarks.
Also Read: Mumbai: MD Gynecology commits Suicide over alleged Harassment, 3 Seniors booked for Abetment
A complaint was moved by the medico's family and a case against the trio was registered under section 306 (abetment for suicide) of the Indian penal code (IPC), sections of the SC/ST Atrocities Act, Anti-Ragging Act and Information Technology Act, 2000.
Later, the Bombay High Court had granted bail to three doctors and directed the trio to submit a surety of Rs 2 Lakh and appear before the crime branch every alternate day. The court had further directed them not to travel outside Mumbai without permission or go inside the BYL Nair Hospital, where Dr Tadvi had committed suicide.
Thereafter, two doctors, faculty heads, who were named as accused in the case taken up by the MSHRC, explained the circumstances and put forth their side through their lawyers. They conveyed that they never received any written complaint from Dr Tadvi or her family.
M A Sayeed, Chairperson, MSHRC told the daily, "Dr Payal Tadvi's husband is a government employee and well aware that there are anti-ragging cells that can take preemptive action. However, no complaints were made to either of the two heads of the department."
Commenting on the commission's query, Dr Tadvi's husband told
The Indian Express,
"We never gave a written complaint because we were continuously assured that our complaints will be heard and considered. We all were worried that giving a written complaint would impact her (Dr Payal Tadvi) career and increase the wrath of the seniors who were ragging her."
"We never escalated the issue because we were told that it will be handled. That's why we didn't go to the anti-ragging cell. The cell should have taken action before the ragging happened," he added.