Dr Payal Tadvi Suicide Case: Court rejects bail pleas of accused Senior Doctors over suspected Evidence Tampering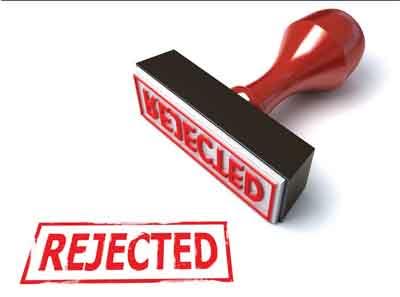 Mumbai: A special court has rejected the bail pleas of three senior doctors arrested for allegedly abetting the suicide of Dr Payal Tadvi. The bench observed that the doctors; if released on bail, may tamper with evidence and witnesses in the case.
Medical Dialogues had reported about the unfortunate incident where a 26-year-old PG medico pursuing MD Gynecology from a well known BYL Nair Hospital in Mumbai allegedly committed suicide by hanging herself in her hostel room.
The doctor was allegedly under depression as three of her senior colleagues allegedly used to harass her with castiest remarks.
Read Also: 
Mumbai: MD Gynecology commits Suicide over alleged Harassment, 3 Seniors booked for Abetment
Following the complaint registered by the mother of the medico, the three accused doctors had been booked for abetment to suicide under relevant sections of IPC. The doctors were booked under section 306 (abetment for suicide) of the Indian penal code (IPC), sections of the SC/ST Atrocities Act, Anti-Ragging Act and Information Technology Act, 2000.
Now, during the recent hearing, the counsel representing the three accused, argued in the court that it could not be termed as a case of abetment as his clients had only pulled up Tadvi for not doing her job properly.
However, special public prosecutor opposed the bail applications, saying there was prima facie material to incriminate the accused persons in the case.
Advocate Gunratan Sadavarte, appearing for the victim's family, brought to the court's notice a letter written by Tadvi's mother to the police commissioner, in which she had alleged that the three accused had threatened her and the husband of the deceased on the court premises.
Reaching its conclusion, the court noted that the accused doctors' conduct after the incident was questionable.
"It is claimed that CCTV footage is available, showing that after moving the body of the victim to the trauma room, the applicant [the accused doctors] went to the room of the victim. They have not explained what their business was in that room. Therefore, it cannot be denied that they tried to search the evidence against them in the said room. It is unclear whether they found any evidence and what happened to it," the court observed, as per HT.
Special court judge P B Jadhav rejected the bail applications of the accused doctors, who are in jail since their arrest on May 29. The bench held that the doctors had tried to destroy evidence after the incident. The doctors, if released on bail, may tamper with evidence and witnesses, the court stated.
The court also said the doctors have not cooperated with the investigation agency and instead remained hidden for five to six days to evade arrest. Moreover, the court noted bail cannot granted as the probe was still on.
Read Also: Dr Payal Tadvi suicide case: NCST to meet Maha govt officials, BYL Nair Hospital authorities on June 8