Dutch court allows DNA tests on dead doctor in IVF scandal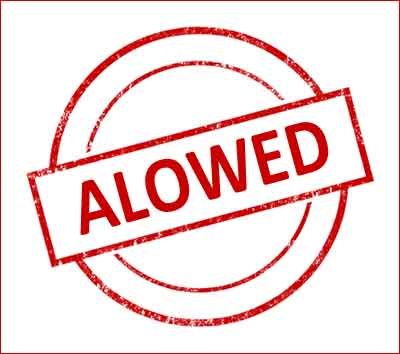 Rotterdam: A Dutch court ruled that DNA tests could be carried out on the former director of a fertility clinic suspected of using his own sperm to father about 20 people.
The Rotterdam court "ruled that DNA samples of a recently deceased doctor may be taken from sequestered goods to establish a DNA profile."
But "the results of this examination must remain sealed until another judge rules whether or not the results can be compared with the DNA of a group of children" born via in vitro fertilisation (IVF), the court said in a statement in English.
The group of 22 parents and children claim that the doctor, Jan Karbaat, may have used his own sperm instead of that of the chosen donor at a fertility clinic which he ran near Rotterdam until 2009.
Karbaat, who died in April aged 89, once reportedly claimed to have fathered 60 children through IVF treatment, the group's lawyer Tim Bueters told the court last month.
But the court ruled today that so far there "isn't enough proof that supports the scenario that the fertility doctor indeed used his own semen".
The children and their families will therefore have to start new court proceedings "to provide more proof," it said.
The 23 plaintiffs, most born in the 1980's or later, have called for DNA tests to be carried out to show if Karbaat was indeed their biological father. While he was alive, the doctor had refused such tests.
Police had already seized some personal objects from his home on May 2 after a court order, including his tooth brush.
The Karbaat family lawyer had fiercely fought against such tests, saying the family's privacy should be respected.
Karbaat's clinic shut down in Rotterdam in 2009 amid administrative irregularities after numerous complaints and two inspections by public health authorities.
The doctor is thought to have falsified data as well as the analyses and descriptions of the donors, and to have had more than the maximum of six children allowed via a single sperm donation.
But the scandal has widened in the Netherlands.
Last month, a test using DNA from one of Karbaat's legitimate children reportedly showed that he could be the father of 19 children, born through IVF procedures.
A Dutch institute known as FIOM which is charged with investigating the case said it compared the DNA made available by his legitimate child with that of 19 people born from IVF treatment.
But it is unclear whether the 19 are among the 23 people involved in the court case.
Another round of tests also showed that three of the 19 people had been born after IVF treatment at a second fertility clinic, at the Zuider hospital in Rotterdam, where Karbaat was the medical director for 15 years, the daily AD newspaper said Saturday.
Karbaat left the clinic at Zuider, now called Maasstad Hospital, in 1979 after a dispute, and later opened his fertility clinic where the other irregularities are alleged to have occurred.