E-Prescription in Telangana Hospitals soon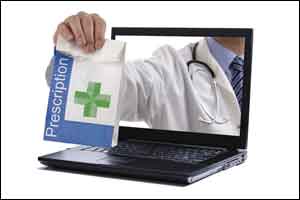 VIJAYAWADA: Clearing the confusion of doctors handwriting in prescription letters, the Telangana State Medical and Health Department has now announced its plan to digitize the process of prescription writing by introducing e-prescriptions.
With this, all the government district and area hospitals in the State will have the computerized system to make a prescription. This decision comes after the state doctors were failed to follow the Medical Council of India's (MCI) directive of legible prescription writing guidelines. While financially quite ambitious, the state government has indeed shown its strong inclination towards digitisation of hospitals. Indian Express reports that all the government district and area hospitals in the State would be transformed into computerized digital prescriptions.
Medical Dialogues team had earlier reported that the Medical Council of India had issued guidelines directing the doctors to write the prescription in clear and bold letter.
To simplify and ease out the issue of prescriptions, the state health department recently organized a meeting with private doctors and Medical Council of India over the implementation of e-prescriptions. In the meeting, the health officials urge the private practitioners to adopt the new digitized method of prescription writing and initiate the project.
Doctors, on the other hand, have pointed out to the huge financial burden of the ambitious project as the implementation of the digitized system will cost more than the earlier paper-based prescription writing. IMA State President Dr P Gangadhar said that the initiative might sound good but it doesn't work out practically. "Health department officials have interacted with us in April. It requires lot of computers and the hospitals have to structurize the working procedure and need to recruit lot of additional staff," Gangadhar told
Indian express