EMA gives regulatory nod for world's first malaria vaccine, Mosquirix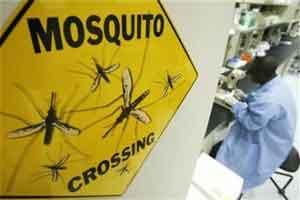 European Medicines Agency has cleared the final regulatory hurdle for Mosquirix after the drug has been under research for more than 30 years, detailed in 2,30,000 pages of data
World's first vaccine for Malaria might just see the light of the day, with the European Medicines Agency giving it a green signal. Crossing the final regulatory hurdle in a positive scientific opinion at EMA, Mosquirix will now seek an approval from WHO. Post, the drug will be made available across the African nations to many children affected by Malaria in the Sub-Saharan regions.
The approval by WHO is likely to come in November this year, after a careful examination by the WHO. The drug saw the green lights from EMA after 30 years of long research, detailed in 2,30,000 pages on data. WHO is set to review the feasibility of the drug in context of its field application in developing countries, considering the affordability, quality, and its cost effectiveness.
As reported by PTI,
"This is the first time ever that a malaria vaccine has got to the point of being reviewed by a regulatory authority. So this is a big step forward and we welcome the positive opinion given by the European Medicines Agency (EMA). This is an opinion and not a regulatory approval," said Gregory Hartl, WHO's spokesperson for Avian Influenza and other epidemic diseases.
"What happens next is that the assessment from EMA will be reviewed by WHO in October and we will look at the vaccine from the point of view of public health," Hartl said in Geneva.
"It's massively significant," said Allan Pamba, vice president for pharmaceuticals in East Africa for GlaxoSmithKline (GSK), which has spent more than USD 356 million to date on finding a vaccine.
Researchers and pharmaceutical companies have been trying to develop malaria vaccines for decades. Some vaccines which had been developed in the past failed in their phase three trials.
"It is a big development but it's not finished yet and certainly our work starts now," said Hartl.