Encephalitis Strikes again in Bengal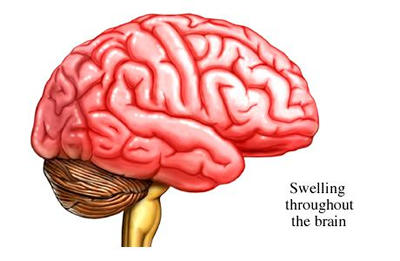 Encephalitis is a viral or bacterial infection which results in inflammation of the brain, and affects the patient's central nervous system

Confined to the region of Northern Bengal, Encephalitis, a viral infection which injects toxin substance in the brain or increases the risk of infection, has affected more than 11 people now. This may result in early deaths of the people affected with the bacterial infection. So far, the encephalitis toll in northern West Bengal is 11, with two more patients reported to have died in North Bengal Medical College and Hospital (NBMCH) recently. It (Encephalitis) has also reported to have claimed 250 lives in West Bengal last year. The first fatal causality was reported in May this year in West Bengal.

As reported by IANS,

While the lesser symptoms include headache and fever, the more severe ones cause the onset of mental issues like seizures, confusion, disorientation, tremors and hallucinations.

For JE, while human beings are the dead-end hosts of the virus, pigs act as amplifying hosts that aid in spread of the disease.