Unusual case of Recurrent Epistaxis due to NASAL Leech Infestation- A report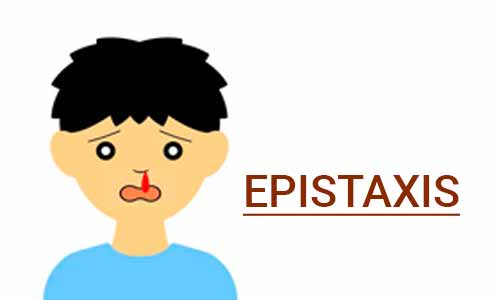 Researchers from the B.P. Koirala Institute of Health Sciences Dharan Nepal have recently reported an interesting study wherein they found out that recurrent unilateral nasal bleeding occurred due to a leech infestation.

The study is published in the Journal of Nepal Medical Association.
Common causes for unilateral nasal bleeding in adults are benign or malignant tumors and deviated nasal septum. The incidence of an episode of nasal bleeding during a life time has been described as approximately 60%. Epistaxis results from the interaction of factors that damage the nasal mucosal lining, affect the vessel walls, or alter the coagulability of the blood, and which may be categorized into environmental, local, systemic and medication related.
Unilateral epistaxis is commonly due to foreign bodies or benign or malignant neoplasms. Parasitic infestation is a rare cause, the most important being myiasis. Leech infestation has not been mentioned as a cause of epistaxis in the literature. Hence, the authors evaluated a series of two case reports of a sixty-three-year old male and a thirty–eight-year man, both reported with a history of recurrent, painless, left-side nasal bleeding for 5 months and 1 month respectively.
In the first case, endoscopic evaluation of the nasal cavity revealed a blackish mobile leech attached to the lateral aspect of the middle turbinate. The leech had retracted into the deep part of the middle meatus when the endoscope was introduced while in the second report, anterior rhinoscopy of the left side revealed a blackish live worm on the middle turbinate. Follow ups of these patients were successful post leech removal.
Ghimire A and Acharya A discussed that when water is drunk from streams and from puddles, leeches can infest the human body; they can then be located anywhere in the upper respiratory tract from the nose to the larynx. They adhere to the mucosa with the anterior sucker and they live on blood here, they further added.
Hence, it was concluded that "Leech infestation should be considered in the differential diagnosis for epistaxis, particular in leech-endemic areas. Every attempt should be made to locate the source of epistaxis that does not respond to simple compression. Endoscopic evaluation of the nasal cavity is mandatory in recurrent epistaxis, particularly when the cause is not obvious."
Source : Journal of Nepal Medical Association