Mepolizumab may reduce size of nasal polyps, need for surgery in chronic rhinosinusitis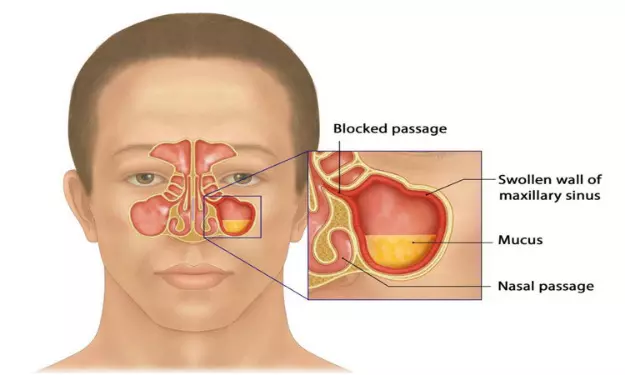 According to a recent presentation at the annual ERS Congress held virtually this year due to COVID-19, a SYNAPSE study revealed that patients with chronic rhinosinusitis associated with nasal polyps benefitted well with an add-on therapy with mepolizumab which was indeed able to reduce both the size of the polyps and the need for surgery.

Mepolizumab was developed for the treatment of some diseases driven by eosinophilic inflammation. It has been studied in more than 3,000 patients in 21 clinical trials for a number of indications and has been approved in the US, Europe as an add-on treatment in patients with severe eosinophilic asthma.
There have been previous studies which have documented the ability of this drug, given at a monthly dosage of 750 mg iv for 6 months, to induce a marked reduction in the size of nasal polyps, improve symptoms and reduce the need for surgery.
However, this SYNAPSE (StudY in NAsal Polyps patients to assess the Safety and Efficacy of mepolizumab) study is a 52-week randomized, double-blind, parallel-group trial conducted to evaluate the efficacy and safety, compared to placebo, of a liquid formulation of mepolizumab (100 mg), in addition to the standard of care, administered subcutaneously by pre-filled syringe once a week to one year in 400 adult patients with recurrence of bilateral nasal polyposis.
In this 52-week, phase III, multicenter trial, treatment with the IL-5 inhibitor biologic was associated with a 57% reduction in the need for surgery versus placebo in patients with a history of one or more surgeries to reduce polyps, according to Claire Hopkins, MD, of King's College London.
Chronic rhinosinusitis with nasal polyps is an inflammatory condition that affects approximately 4% of adults, and has a significant impact on the quality of life, says Hopkins. Current standard-of-care therapies for chronic rhinosinusitis and nasal polyps include intranasal corticosteroids, saline irrigation, short-term oral steroids, and surgery.
"Unfortunately, the benefits from these treatments is often short-lived, recurrences are common, and many patients have ongoing inadequate control of symptoms," she said. "Type 2 inflammation plays a very central role in the pathophysiology of nasal polyps and treatment of type 2 inflammation has shown promise."
The main endpoints of the study were the change in the nasal polyp endoscopic total score at one year and the nasal obstruction VAS score from week 49 to week 52 of treatment. Secondary endpoints included time to nasal surgery during the study, overall symptom VAS score, Sinonasal Outcome Test score-22 (SNOT-22, expression of symptom severity and their impact on the quality of health-related patient life), systemic steroid use, and composite and anosmia-related VAS scores.
Based on the methodology, the following results were drawn-
Statistically significant improvement was observed in endoscopic total nasal polyp score and VAS score in mepolizumab-treated patients (n = 206) compared to placebo-treated patients (n = 201) [primary endpoint].
Median change in endoscopic nasal polyp score improved by one point with mepolizumab, while the median change in VAS score related to obstruction nasal improved by more than 3 points.
The biologic anti-IL-5 reduced the need for nasal surgery for polyp removal by 57%, improved SNOT-22 score, VAS scores (overall, composite, specific for anosmia), and systemic steroid consumption.
As a result, in conclusion, the results of the SYNAPSE study stated that the efficacy of weekly add-on administration of 100 mg of mepolizumab subcutaneously for one year in patients with an unsatisfactory response to the standard of therapy equal the efficacy of intravenous administration on a monthly basis for 6 months.
Therefore, the authors saw mepolizumab as a promising treatment alternative in patients with CRSwNP undergoing frequent rhinosal surgery.
Source : European Respiratory Society (ERS) International Congress