Quick Review: Diagnosis and management of allergic rhinitis in clinic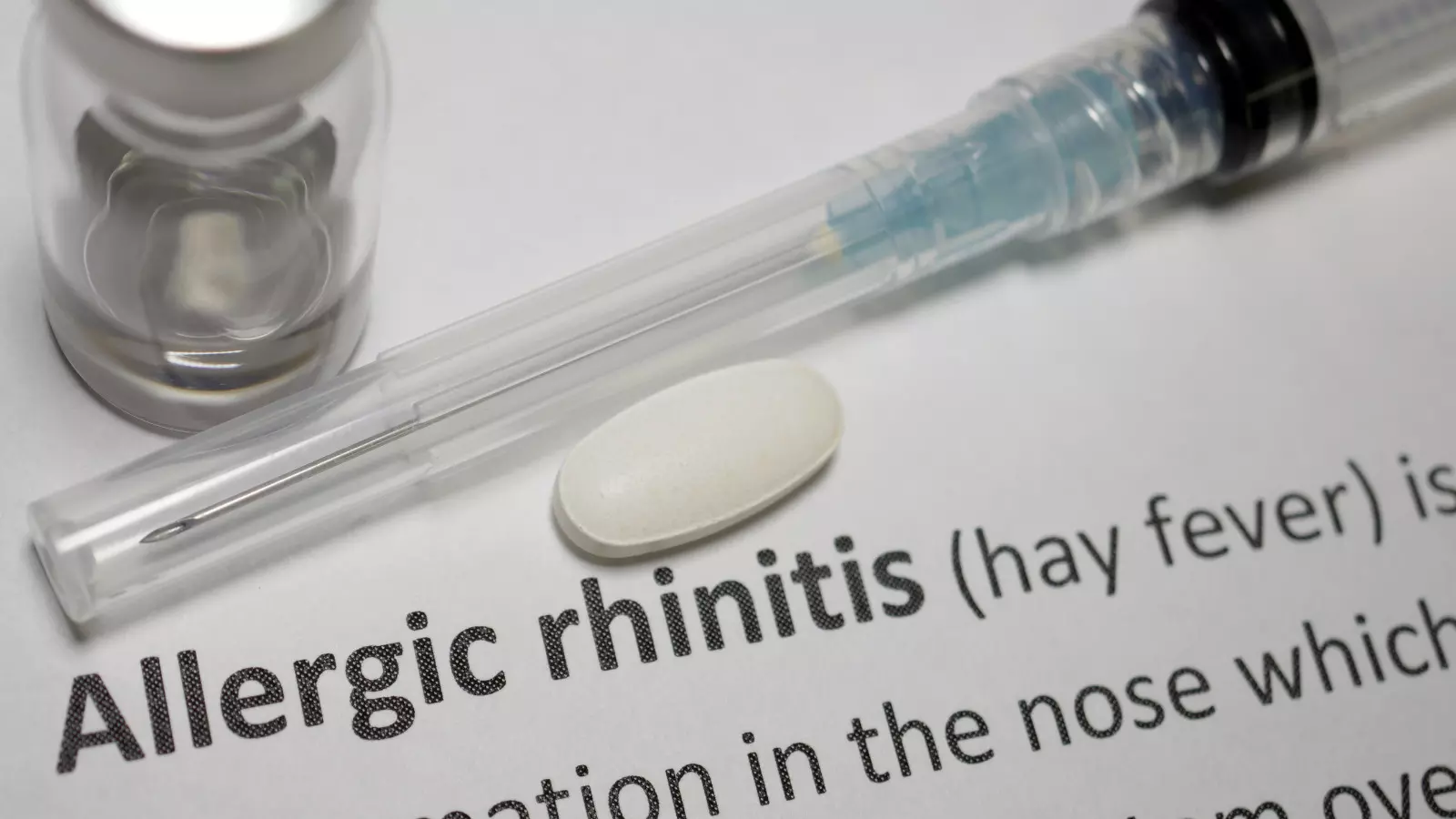 Allergic Rhinitis is one of the common conditions for which medical intervention is sought and is a leading cause of widespread morbidity. At a global level, it affects between 10% and 30% of all adults and as many as 40% of children (1).

The prevalence of allergic rhinitis has gradually risen in India in the last 2 decades. Allergic rhinitis and asthma coexist in 70–80% of Indian patients adding to the disease burden. (2) Also, most studies demonstrate the relationship between nasal allergies and anxiety/mood syndromes, with several mechanisms proposed to intervene in this relationship. (3) Subsequently, allergic rhinitis unfavorably affects health-related quality of life in Indian patients.
Understanding Allergic Rhinitis and its difference from Common Cold
Allergic rhinitis (AR) is Immunoglobulin E (IgE)-mediated, usually caused by sensitization to inhaled allergens. (4). Allergic reactions happen when an individual's immune system responds strangely to typically innocuous substances, present in the environment. Insects, animal hair and dander, house dust mites, molds, and pollen are the common inhaled allergens. Based on the timing of symptoms AR can be seasonal, episodic, and perennial. AR is further classified as Persistent and Intermittent based on the frequency of symptoms. (5)
Many practitioners often misdiagnose AR with the common cold. The misdiagnosis of AR contributes to and perpetuates the overuse of oral antibiotics. (6) Although colds and seasonal allergies are different diseases they may share some of the same symptoms.
The common cold is a spontaneously remitting viral infection primarily of the upper respiratory tract, characterized by nasal congestion, rhinorrhea, and sneezing; may be accompanied by sore throat, cough, malaise, and low-grade fever. (7) Etiologic diagnosis can be made by antigen detection or polymerase chain reaction but is rarely necessary for everyday practice in the community.
Generally, the symptoms alone can tell the difference between common cold and AR. AR usually has its onset in childhood often is seasonal or maybe perennial. In addition to rhinorrhea, repetitive sneezing is observed with AR while it is occasional with common cold, itching which often results in rubbing of the eyes and nose, and the allergic salute may produce a horizontal nasal crease. Nasal discharge is often profuse and watery and contains many eosinophils. The nasal mucosa is often pale, bluish, and boggy compared with the reddish mucosa found with the common cold. Associated wheezing and/or eczema may be present with AR. Common cold symptoms usually resolve within a week in adults, where symptoms of AR may be improved by environmental control alone. (8)
Systemic Therapy in Patients with Allergic Rhinitis
The American Academy of Allergy, Asthma & Immunology (AAAAI) in collaboration with the American College of Allergy, Asthma, and Immunology (ACAAI) issued updated practice guidance on diagnosis and management of rhinitis. Some of the recommendations from this guidance are as follows: (1)
Diagnosis-History of nasal symptoms related to allergen exposure and suggestive physical examination are the primary diagnostic tools. History includes assessing the common symptoms of AR, seasonality of nasal and related symptoms.

Physical examination of all organ systems potentially affected by allergies should be performed in all patients more focusing on the upper respiratory tract; nose, eyes, ear, throat, lungs, and skin. Laboratory tests, nasal smears, and radio-allergo-sorbent in vitro assays for specific IgE reveal evidence of the allergic basis for the patient's symptoms.
Treatment-Environmental control measures are first-line treatments. Identifying specific allergens, avoidance, and limiting exposure follow. Allergic triggers for rhinitis vary widely with locale, climate, and introduced plantings (5).

The step is usually followed by pharmacologic therapy. Intranasal antihistamines may be considered for use as first-line treatment for allergic and non-allergic rhinitis. Intranasal corticosteroids may be considered as the second-line treatment. They are the most effective medication class for controlling symptoms of allergic rhinitis (5). Oral antihistamine second-generation, oral decongestants, intranasal anticholinergics, oral anti-LT, nasal saline, intranasal cromolyn sodium, and Omalizumab are some of the recommended medications.

Future Directions

There is a need to throw more light on Allergic Rhinitis inside the medical community and public at large. Long-haul epidemiologic investigations are needed to better comprehend the burden of allergic disorders in India. Overuse of antibiotics due to misdiagnosis of the disease adds the burden. Access to quality care and affordable life-saving medications should be the first concern.
Reference:
1. Wallace DV et al., Journal of allergy and clinical immunology. 2008 Aug 1;122(2):S1-84.
2. Krishna MT et al. World Allergy Organization Journal (2020) 13:100446
3. Sansone RA et al., Innov Clin Neurosci. 2011;8(7):12–17
4. Scadding GK et al., Frontiers in Allergy. 2021:31.
5. https://www.clinicalkey.com/#!/content/clinical_overview/67-s2.0-a79ae187-e45c-48f4-bfbc-27284742012
6. Karen Rance. Allergic Rhinitis: Treatment and Management. Contemporary Clinic. 2015. Available at: https://www.contemporaryclinic.com/view/allergic-rhinitis-treatment-and-management
7. Simancas-Racines D et al., Cochrane Database of Systematic Reviews 2017, Issue 5. Art. No.: CD002190.
8. Katcher ML. Pediatr Rev (1996) 17 (1): 12–17. Dr Kamal Kant Kohli-MBBS, DTCD- a chest specialist with more than 30 years of practice and a flair for writing clinical articles, Dr Kamal Kant Kohli joined Medical Dialogues as a Chief Editor of Medical News. Besides writing articles, as an editor, he proofreads and verifies all the medical content published on Medical Dialogues including those coming from journals, studies,medical conferences,guidelines etc. Before Joining Medical Dialogues, he has served at important positions in the medical industry in India including as the Hony. Secretary of the Delhi Medical Association as well as the chairman of Anti-Quackery Committee in Delhi and worked with other Medical Councils in India. Email: editorial@medicaldialogues.in. Contact no. 011-43720751