ESIC to open one super-speciality hospital in every state, says Govt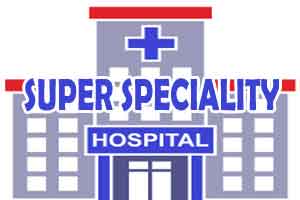 New Delhi:
The government has taken a decision to open one super speciality hospital in each state under healthcare facilities run by the Employees' State Insurance Corporation (ESIC). "ESIC has taken a decision to set up one super speciality hospital in each state. At present, ESI Corporation is running two super speciality hospitals at Sanath Nagar, Telangana and Asramam, Kollam, in Kerala," Minister of State for Labour and Employment Santosh Kumar Gangwar said in a written reply in Lok Sabha on Monday.
Formed under the ESI Act, ESIC applies to premises with 10 or more number of employees. The employees with wages up to Rs 21,000 per month are entitled to health insurance cover and other benefits under the act. It covers over 8.98 lakh factories and establishments across the country that benefits about 3.19 crore family units. ESIC has over 12.40 crore beneficiaries. It has 151 hospitals and about 1,489 dispensaries.
In a separate question if academic activities being suffered in ESI Medical College and Hospital in Kalaburgi (Karnataka) due to shortage of cadavers for research and eduction, Gangwar said "Yes". "Yes. It has been recently learnt that there is shortage of cadavers for research and education at ESIC Medical College, Kalaburgi. The total intake of students is 100 MBBS admission annually. The college is making efforts to procure more cadavers," he said.
The minister said ESIC Medical Colleges have undertaken programmes for encouraging individuals to support cadaver donations. At present, ESIC has 13 medical colleges in seven states--West Bengal, Tamil Nadu, New Delhi, Maharahstra, Karnataka, Haryana and Andhra Pradesh. In December 2014, government had said that ESIC was exploring possibilities to hand over its medical college projects to respective state governments as medical education is not the core function of the corporation.