Faking Everyday as doctor, 26-year old behind the bars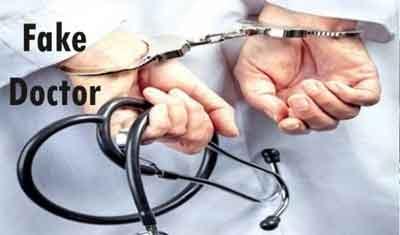 Chennai: Holding a doctor's coat, a stethoscope, an identity card, and few slips to gain the trust of a fellow passenger, a 26-year old is now behind the bars for disguising herself as a doctor.
According to media reports, J Sharmila, Manavur in Tiruttani a Bachelor in Science (B.Sc) had been travelling in a train from  Tiruttani to Chennai everyday with all the equipments required to look like a doctor. She married a man whom she met on the train by faking herself as a doctor. Even after marriage, she pretended to be a doctor. She travelled daily to Chennai to show her as a doctor on duty.
Read Also: Karnataka: Man Impersonates MBBS Doctor, bags PHC job, gets married
The entire matter came to light after her furlough got busted. She was caught bluffing a patient at the Rajiv Gandhi Government General Hospital, Chennai where she used to loiter around in a doctor's get up. She would cheat people with a fake promise of fast treatment, take money from them and vanish.
During 'working hours', she went around the huge hospital properly dressed and many patients offered the 'doctor' money for 'quick service,' the
TOI
reports.
She was caught red handed by a team of patrolling police after the hospital guard informed them about a cheating that happened with 63-year old Lakshmi of Thirumullaivoyal whom Sharmila told that she would help her get a scan done without delay for fee. But since things were not getting on time, Lakshmi started looking for Sharmila and when she could not find her anywhere, she complained to the guard.
The team of police personnel found her and seized all her equipments and a GH-stamped letter to look like a trainee in the hospital.
Read Also: Report stating 57 percent fake doctors in India Erroneous: Centre Slams WHO