Maha FDA seizes around 15,000 bottles of Codeine syrup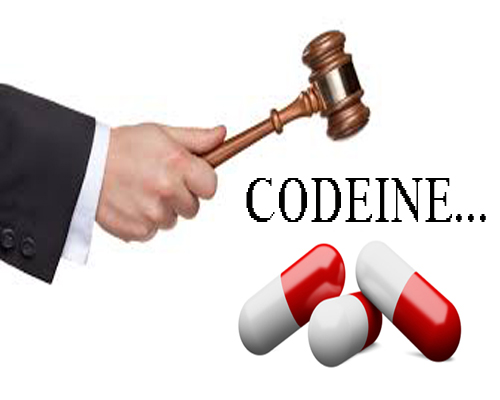 MUMBAI: In a major crackdown, Maharashtra's Food and Drug Administration (FDA) authorities have seized around 15,000 bottles of Codeine syrup, which is widely used by school children.

Cough syrups with an ingredient of codeine phosphate have an intoxicating effect on nerves and due to easy availability at chemist shops, it is widely abused.

FDA's Intelligence Branch received information about clandestine distribution of the formulation containing Codeine phosphate narcotic drugs used amongst drug addicts and school children, an FDA official said.

On orders of FDA Commissioner Harshadeep Kamble, the FDA team kept a watch and carried out a test purchase through a fake customer.

A trap was laid at the Fountain Hotel, Kashimira in Thane district yesterday in which one Dalaram Choudhari was caught with eight boxes containing bottles of Corex, Rexcof, Rancof cough syrup in a car. Kashimria police helped FDA in the operation.

Interrogation of Choudhari revealed that the formulations were collected from one Bharat Choudhari at Nalasopara. The FDA team and police raided the godown owned by Bharat Choudhari.

A large stock of cough syrup of about 145 boxes, containing 14,500 bottles, each of 100 ml, were seized of various brands like Rexcof manufactured by Cipla Ltd. Vapi, Reskop manufactured by Promed laboratories Pvt. Ltd Indore, Corex manufactured by Pfizer ltd, Pune, Rancodex manufactured by Smilax healthcare Pvt Ltd Baddi and Marketed by Ranbaxy laboratory Ltd, New Delhi and Conex, Manufactured by Acron Pharmaceuticals, Ahmedabad.

The marked price of the bottles is Rs 15 lakhs, but these are sold at a much higher cost, the FDA official said.