Female Doctor duped of Rs 11.5 lakh with promise of job in French Hospital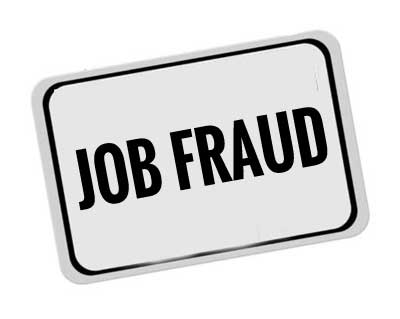 Kochi: Highlighting yet another online recruitment scam that dupes vulnerable medical practitioners with dreams of getting a job abroad, comes the report of another such racket.This time a female medical practitioner has been duped of Rs 11.5 lakh with a promise of getting a job in a French hospital.
It is reported that a complaint was lodged by Mumbai based women doctor against a fraud job racket allegedly established by a Ghana national. She was trapped through online job portal which allegedly conned Rs 11.5 lakh from her.
According to the case filed by the
doctor
, she contacted the accused after seeing an advertisement for a job vacancy at Holy Aasim Multi Speciality Hospital in France. To build her confidence women tele-callers in the guise of hospital staff gave frequent calls to her. She then was trapped to transferring Rs 11.5 lakh to their bank account via several instalments.  She was also provided with a forged French visa and a 'gate pass' to the French embassy.
The truth came into light when the doctor approached the French embassy in New Delhi by producing the forged 'gate pass'. She immediately lodged a complaint in the Piravom police.
Read also: Kochi: Doctors being cheated in the name of foreign jobs
The Piravom Police arrested four accused after an investigation carried out in the matter. The police in its investigation revealed that the racket comprised of a Ghana national, Elol Derek, staying illegally in the country along with Jnanshekhar, a native of Karnataka, Prakash Raj and Hareesh of Andhra Pradesh who were arrested from their hideouts in Bengaluru.
The police reached out to them by tracking their mobile phones from where three laptops, nine mobile phones, 26 ATM cards and 10 cheque books were seized. The police approached the banks to get the details of the transaction through the bank accounts, reported by The Hindu.  Further investigation is on.
Rahul.R. Nair, Superintendent of Police, Ernakulam Rural told The Hindu, "Though job rackets usually target unskilled workers and people with minimum education, the fraudsters here did a background work to cheat well-educated people and that too through a famous online job portal. A special team has been formed to probe similar frauds, if any, carried out by the racket,"