Fine on Delhi Hospital: HC seeks special panel's records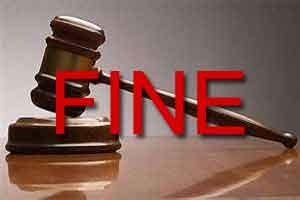 NEW DELHI: Delhi High Court today sought the original records of a special committee which had recommended imposition of a Rs 17.86 crore fine on Dharamshila Cancer Hospital here, while asking the AAP government not to move on the matter till the next date of hearing.
The fine was imposed on the hospital for allegedly not providing free treatment to poor patients as per its land allotment lease condition.
Apart from Dharamshila, the special committee, appointed to look into the affairs of the hospitals as per a High Court order of 2007, had imposed a fine of over Rs 32 crore on Max Super Speciality Hospital (Saket), Rs 36.30 on Shanti Mukand Hospital, Rs 10.6 crore on Pushpawati Singhania Research Institute and over Rs 100 crore on Fortis Escorts Heart Institute here.
Justice Sanjeev Sachdeva called for records to see what documents were provided by Dharamshila Hospital, to support its claims and whether these were considered by the panel.
While listing the matter for hearing on August 2, the court asked the government not to precipitate matters and the lawyer for the government said nothing will happen till the next date.
Dharamshila has claimed that it had represented to the committee that the Department of Health of Delhi government had by way of a letter of 1993 allowed it to charge for drugs and other consumables.
It said that it had also told the panel that it partially complied with the High Court's 2007 direction to keep 10 per cent of their in-patient department capacity and 25 per cent of out-patient department capacity, as per their land allotment lease condition.
"Records of the committee would be required. Bring the records. Ultimately your records will show what documents were provided by them," the court said.
"They say they were exempted from lease condition to the extent that they were allowed to charge for consumables and that they had made this representation before the committee," the court said and asked, "Has committee applied its mind to it?"
The government counsel, Peeyoosh Kalra, said the letter was dealt with by a division bench of the High Court, but stated that he would bring the records on the next date.
He also said that in government hospitals like AIIMS, patients are not charged for drugs and consumables.
He further said that in the instant case while the initial estimate of fine amount was Rs 76 crore, it was reduced by the panel to Rs 17.86 crore later after examining the documents.
The court said that accounting aspect would come later as first it had to be seen whether they have partially complied which would exempt them from paying any penalty.
During the hearing, the hospital's lawyer contended that after it had sent its representation to the panel in 2013, only a chartered accountant was sent to examine their accounts and no other clarification was sought or a hearing held.
He argued that the panel took the decision to impose the fine in October 2015 and then issued a notice to them on November 2015 calling them for a hearing on December 10, 2015 to determine the amount of penalty.
Delhi government by way of its June 7 order imposed the penalties on five private hospitals here who were directed to deposit "unwarranted profits" derived by allegedly refusing free treatment to the poor.
Dharamshila Hospital has moved court seeking stay on the government's decision, claiming they were not given a proper hearing.
The health department had earlier told the court that the hospitals were provided land at concessional rates between 1960 and 1990 on the condition that they will treat the poor free of cost, but they did not abide by it.
43 private hospitals in Delhi were allotted land at concessional rates on condition that they will keep 10 per cent of their in-patient department capacity and 25 per cent of out-patient department capacity to treat economically weaker section patients free of cost.
Read Also : 
Define mode of determining fine on hospitals: HC asks AAP govt