FIR filed against Apollo Hospitals by wife of victim patient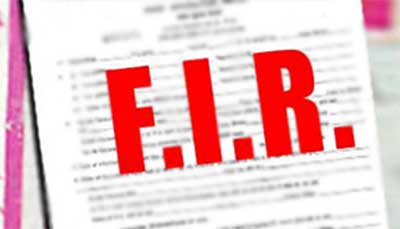 Kolkata : An FIR has been filed against Apollo Gleneagles Hospitals in the city by the grieving family members after 30-year-old Sanjay Roy, who was admitted into the private hospital, died few hours after being shifted to the SSKM Hospital last week.
Ruby Roy, widow of Sanjay Roy, came along with her family members at Phoolbagan police station in the city last night and filed the FIR against Apollo Gleneagles Hospital and Dr Shyamal Sarkar for alleged negligence causing death to her husband.
"I want justice against the crime of the hospital which is responsible for death of my husband. I want the medics and hospital must be punished and I do not want any compensation," the grieving widow, mother of 18-month old baby, told reporters.
She said, despite paying over Rs 7 lakh for treatment of my husband, the hospital instead of healing him went on claiming money almost every day.
" When we arranged and got a sit for admission at the SSKM Hospital, Apollo Hospitals wanted  every penny was settled and this delayed for more than five hours for shifting and ultimately my  husband succumbed last week." Ruby Roy said.
Meanwhile, a report said some officials of the private hospital yesterday had gone to Dankuni to meet the wife for paying compensation. The hospital has agreed to return the money  (about Rs 7.4 lakh) to the bereaved family.
" We do not want any return of the funds we want only justice and punishment for the negligence so that no other people suffer like us," Ruby Roy added.
The hospital came under scrutiny by the state health department for alleged negligence and coercing the patient party to deposits FD certificates to meet the dues of medical bills.
Sanjoy Roy after suffering injury in a bike accident was admitted to the private hospital.