Fire breaks out at Calcutta Hospital, no casualty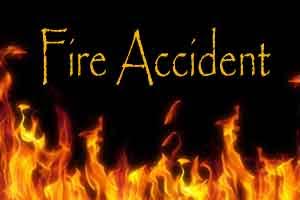 Kolkata: A  fire broke out at the maternity ward of the state-run Calcutta National Medical College & Hospital.
Nobody was injured in the fire, a senior officer of the fire department said.
The fire was reported from the fifth floor of the hospital around 12.05 pm, the officer said.
All the patients of the ward were shifted to other parts of the hospital immediately.
Fire fighters doused the fire within 45 minutes, the officer said.
The cause of fire was yet to be ascertained till last reports came in.
Later, the evacuated patients were taken back to their respective wards, a hospital spokesman said. The cause of fire was being invested.