Fortis Escorts Heart Institute ranked best private hospital in cardiology for third time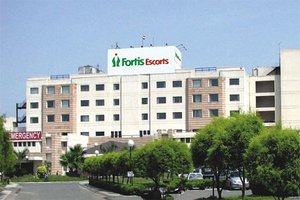 New Delhi:  Fortis Escorts Heart Institute (FEHI) has been ranked as the 'best private hospital' in cardiac sciences for the third consecutive year, a survey on India's best hospitals revealed.
The Week Nielson Survey is an annual exercise conducted across 18 cities and based on parameters of competency of doctors, quality of patient care, availability of multi-specialty facilities, overall reputation, infrastructure, innovation and hospital environment.
"FEHI has been ranked No. 1 for the third year in a row. The hospital has been a pioneer in extending the highest level of treatment of cardiac care through upgraded techniques and technologies. We hope to remain the best in cardiac care in Asia Pacific and one of the best in the world," Dr Ashok Seth, Chairman, Fortis Escorts Heart Institute, said in a statement.
The hospital is one of the first hospitals to bring in procedures like the subcutaneous ICD, left ventricle assisted device, multi-layered flow modulator surgeries or sutureless valve surgeries. It is also one of the few hospitals to perform life-saving interventions on both paediatric and older patients, the statement said.
According to Somesh Mittal, Zonal Director, Fortis Escorts Heart Institute, the hospital has performed 1,84,837 coronary angiographies, 8,308 adult cardiac surgeries, 19,607 paediatric cardiac surgeries, 58,413 angioplasties and a total of 27,1,165 procedures over almost three decades.