Fortis Hospital Noida, performs the first ABO Incompatible (ABOi) Kidney Transplant in UP on 25 year old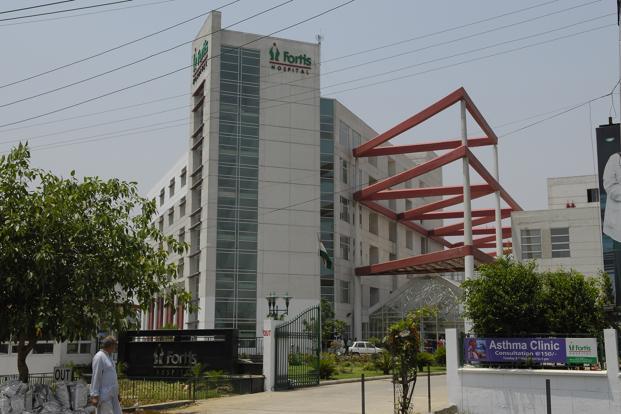 24th August, 2015, NOIDA: Fortis Hospital Noida, took up another challenge when presented with a patient who needed a kidney transplant and the donors did not match the blood group with that of the patient. The team of doctors then opted for the ABO Incompatible surgery. The surgical procedures were led by Dr. Manoj Singhal, Director, Department of Nephrology, and Dr. Dushyant Nadar, Additional Director, Urology and Kidney Transplantation and their team members. The patient was discharged within four days after the surgery and is stable and showing good recovery.

Pappu Kumar, a 25 year old young man from Bihar was brought to Fortis Hospital Noida with kidney failure and required dialysis. The symptoms he exhibited indicative of renal failure; weakness, anorexia and inability to perform normal duties. He was identified as a patient with a need for an immediate transplant. While his brothers and father were rejected on medical grounds as potential donors, the only donor identified was his mother. The patient's blood group and his mother's blood group were mismatched and that posed another challenge to the doctors.

ABO-incompatible (ABOi) transplantation is a method of organ transplantation that permits the use of available organs regardless of the blood type. The conventional method of transplant has so far been among donors from the family of the recipient where the blood group match has not been a major challenge. But with increased demand in organ transplant, the need to perform ABO incompatible transplantation has become the latest demand in the medical field. This practice commenced about two decades ago in Japan as the country does not conduct cadaver transplants to live recipients. However, in other countries this has begun only about 10 – 12 years ago.

Kidney transplantation is a big issue in the country for a want of a compatible donor.Increasing number of patients waiting for kidney transplantation makes ABO Incompatible transplantation a rising reality.An additional 1,500 live donor kidney transplants could be conducted every year with this new technique.