Case of Achalasia with cockscrew appearance radiologically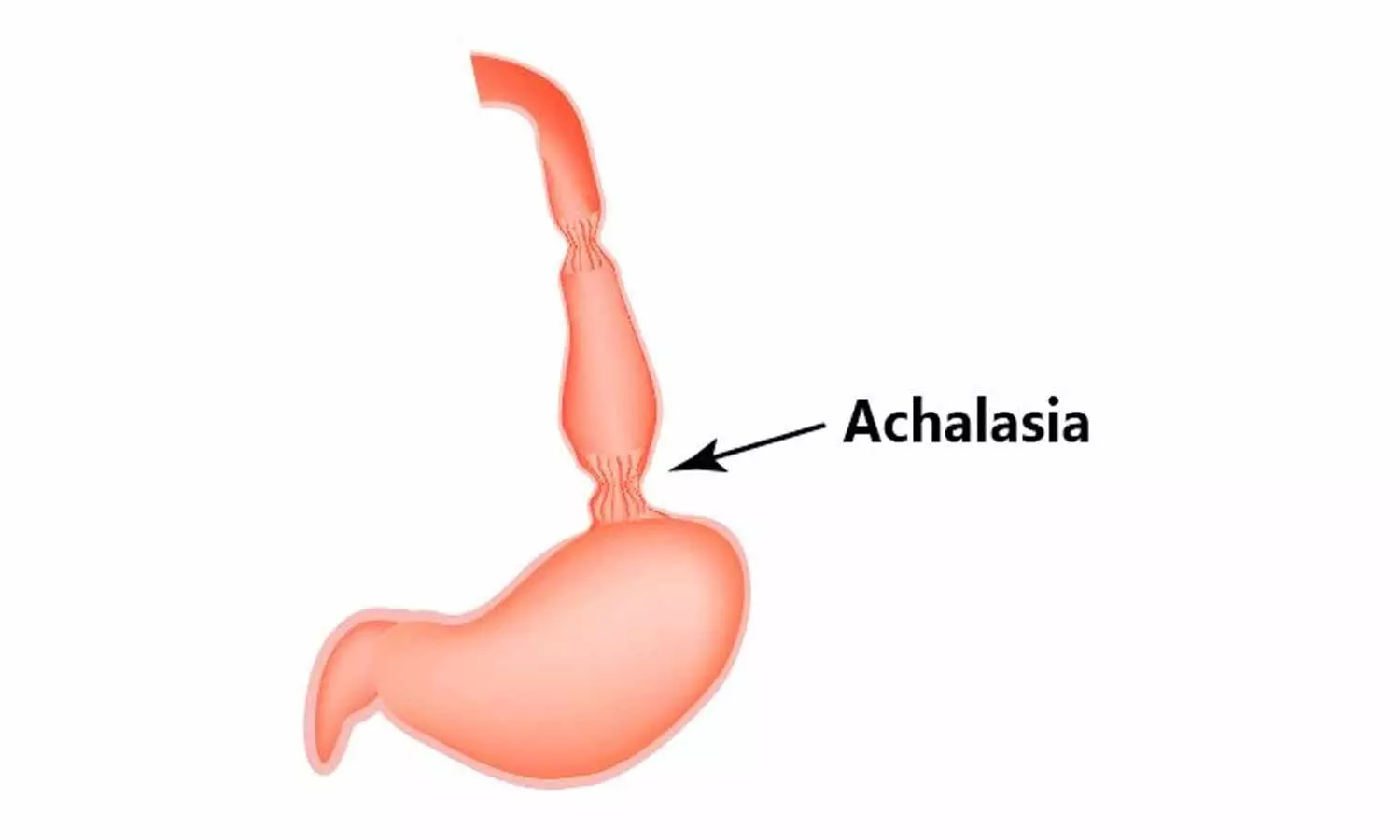 Dr Samuel Han and Dr Mihir S. Wagh at University of Colorado Denver School of Medicine, Aurora have reported a case of Achalasia giving an appearance of cockscrew esopagus in barium swallow. The case has been published in the New England journal of Medicine.
Primary esophageal motility disorders constitute a spectrum of conditions composed of achalasia, diffuse esophageal spasm and intermediate types.
Achalasia and diffuse esophageal spasm (DES) are two of the more well-known esophageal motility disorders diagnosed on barium studies and manometry.
Primary achalasia is an idiopathic condition in which there is loss of the ganglion cells in the myenteric plexuses of the esophagus. This motility disorder leads to the absence of peristalsis in the body of the esophagus and incomplete relaxation of the LES.
On barium swallow, diffuse esophageal spasm may appear as a corkscrew or rosary bead esophagus, but this is uncommon. Manometry is the gold-standard diagnostic test.
According to the history an 83-year-old woman presented to the gastroenterology clinic with complaints of dysphagia and regurgitation that occurred with every meal in association with postprandial chest pain. For several years, she had had difficulty swallowing both solids and liquids, and this symptom had worsened during the year before presentation. Various treatments she took didn't improve her condition.
She also reported a weight loss of 9 kg in the previous year. A barium esophagram showed a corkscrew pattern (Panel A). Upper endoscopy was notable for nonperistaltic spastic contractions (Panel B) and a tight gastroesophageal junction. High-resolution esophageal manometry showed an elevated integrated relaxation pressure of the lower esophageal sphincter, absence of peristalsis, and spastic contractions consistent with type III (spastic) achalasia. The patient declined endoscopic myotomy and opted for treatment with endoscopic injection of botulinum toxin.
At follow-up 5 months after treatment, she had only intermittent dysphagia and no regurgitation.
For further reference log on to:
DOI: 10.1056/NEJMicm1911516
Source : New England journal of Medicine