Surgical management of ulcerative colitis: ASCRS Guideline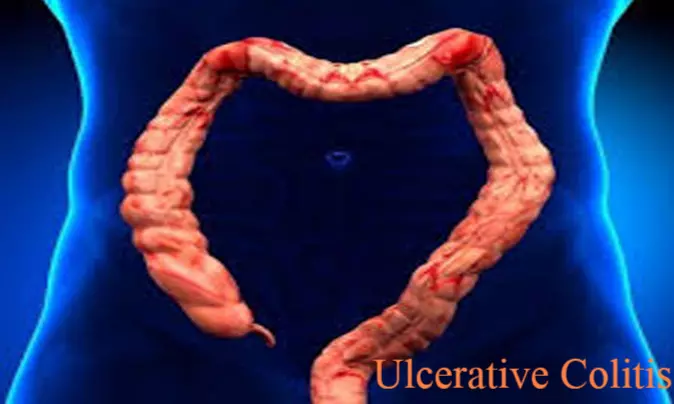 USA: The American Society of Colon and Rectal Surgeons (ASCRS) has released recent clinical practice guidelines for the surgical management of ulcerative colitis. The guideline was published in the journal Diseases of the Colon & Rectum.
Ulcerative colitis (UC) is an idiopathic chronic inflammatory condition that affects the mucosa lining the colon and rectum. Its incidence for unknown reasons continues to increase in incidence with nearly 3.1 million people affected in the US alone.
The guideline reported by Stefan Holubar, Department of Colorectal Surgery, Cleveland Clinic, Cleveland, Ohio, and the team, focuses on the surgical management of medically refractory UC and UC-associated colorectal neoplasia, key technical aspects of operative intervention, postoperative considerations specific to patients with UC, and emerging concepts in UC that warrant further exploration and consideration.
Medically Refractory Ulcerative Colitis
Multidisciplinary approach including early surgical consultation should be used to guide optimal care in hospitalized patients with moderate-to-severe UC undergoing escalation of medical therapy.
Patients with severe medically refractory UC, fulminant colitis, toxic megacolon, or colonic perforation should typically undergo total abdominal colectomy with end ileostomy.
A staged approach for an IPAA should typically be considered in patients being treated with high-dose corticosteroids or monoclonal antibodies.
Ulcerative Colitis-Associated Colorectal Neoplasia
Patients with UC should undergo endoscopic surveillance at regular intervals. Chromoendoscopy or high-definition white-light endoscopy is typically recommended for optimal surveillance.
Patients with visible polypoid or nonpolypoid dysplasia that is completely excised endoscopically should undergo endoscopic surveillance. Patients with visible dysplasia not amenable to endoscopic excision, invisible dysplasia in the flat mucosa surrounding a visible dysplastic lesion, or colorectal adenocarcinoma should typically undergo total proctocolectomy with or without IPAA.
Patients with visible indefinite dysplasia not amenable to endoscopic excision or invisible indefinite dysplasia should typically undergo medical treatment to achieve mucosal healing and be referred to an experienced endoscopist for repeat colonoscopy using high-definition colonoscopy with chromoendoscopy with targeted and repeat random biopsies within 3 to 12 months.
Patients with invisible dysplasia should typically be referred to an experienced endoscopist for repeat endoscopy using high-definition colonoscopy with chromoendoscopy with targeted and repeat random biopsies within 3 to 6 months. Patients confirmed to have invisible multifocal, low-grade dysplasia or any invisible high-grade dysplasia should typically be considered for total proctocolectomy.
Endoscopic surveillance should typically be performed after IPAA.
Technical and Postoperative Considerations
For patients with UC undergoing restorative total proctocolectomy with IPAA, a 2-stage, 3-stage, or modified 2-stage approach is preferred for most patients.
Total proctocolectomy with IPAA, end ileostomy, or continent ileostomy are acceptable options for patients with UC undergoing elective surgery.
Total abdominal colectomy with ileorectal anastomosis may be considered in selected patients who have UC with relative rectal sparing.
Pouchitis is common after IPAA performed in the setting of UC and is classified according to its responsiveness to antibiotics.
Potential Areas for Future Investigation
An appendectomy may decrease the need for proctocolectomy related to medically refractory disease.
A "rescue" diverting loop ileostomy can be considered in the setting of worsening, acute, severe UC to potentially avoid an emergent total abdominal colectomy.
Extended postoperative venous thromboembolism prophylaxis should be considered in patients with UC exposed to tofacitinib.
Reference:
Holubar, Stefan D. M.D.1; Lightner, Amy L. M.D.1; Poylin, Vitaliy M.D.2; Vogel, Jon D. M.D.3; Gaertner, Wolfgang M.D.4; Davis, Bradley M.D.5; Davis, Kurt G. M.D.6; Mahadevan, Uma M.D.7; Shah, Samir A. M.D.8; Kane, Sunanda V. M.D.9; Steele, Scott R. M.D., M.B.A.1; Paquette, Ian M. M.D.10; Feingold, Daniel L. M.D.11; Prepared on behalf of the Clinical Practice Guidelines Committee of the American Society of Colon and Rectal Surgeons The American Society of Colon and Rectal Surgeons Clinical Practice Guidelines for the Surgical Management of Ulcerative Colitis, Diseases of the Colon & Rectum: July 2021 - Volume 64 - Issue 7 - p 783-804 doi: 10.1097/DCR.0000000000002037
Source : Diseases of the Colon & Rectum