Anti-neuropathic analgesics may ease pain in IBS patients, finds Study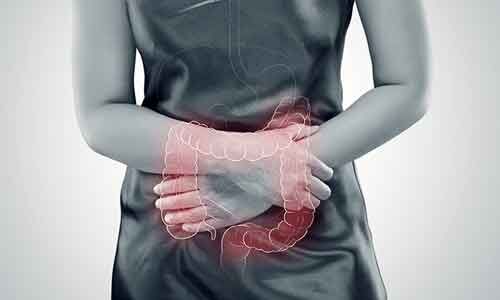 London, UK: A systematic review by Andrew Lambarth and the team revealed that anti-neuropathic analgesics were helpful in managing pain in patients with irritable bowel syndrome (IBS). However, the researchers further add that further studies are needed for potentially considering parenteral administration and agents with minimal gastrointestinal motility effects.
The findings of the study are published in the journal Neurogastroenterology & Motility.
Irritable bowel syndrome is characterized by severe abdominal pain and cramping. Very few people with IBS have reported severe signs and symptoms. Few people control by managing diet, lifestyle, and stress. More-severe symptoms are treated with medication and counseling. Driving pain in IBS is said to be associated with neuropathic mechanisms, antineuropathic medication might be an option.

The objective of the study was to evaluate the role of anti-neuropathic medicines in the management of pain in IBS based on systematic review of available evidence.

The study was a systematic review that searched scientific repositories for trials investigating conventional oral, or parenteral, pharmaceutical antineuropathic treatments in patients with IBS. The primary outcome was related to severe to moderate pain, and selected secondary outcomes.
Study included 13 studies with 629 participants, six investigated amitriptyline, three duloxetine, three pregabalin, and one gabapentin.

The results of the study were:
• There was considerable methodological and statistical heterogeneity, hence a narrative synthesis and limited meta-analysis were performed.
• Amitriptyline was most extensively studied, only in diarrhea-predominant patients. In individual trials, amitriptyline, pregabalin, and gabapentin generally appeared beneficial for pain outcomes.
• Duloxetine studies also tended to report improvements in pain, all were un-controlled trials with a high risk of bias.
• Meta-analysis of three studies (n = 278) yielded a pooled relative-risk of 0.50 for not improving with an anti-neuropathic agent vs control. No eligible studies were found that investigated the role of parenteral anti-neuropathics.
Lambarth and the team concluded that "Anti-neuropathic analgesics may improve pain in IBS, and deserve further high-quality investigation, potentially considering parenteral administration and agents with minimal gastrointestinal motility effects. Investigation of amitriptyline's efficacy in non-diarrhea-predominant subtypes is currently lacking, and we recommend particular caution for its use in IBS-C."
Reference: DOI: 10.1111/nmo.14289
Source : Neurogastroenterology & Motility