High Dose of Oral thiamine Effective for Treating Chronic Fatigue of IBD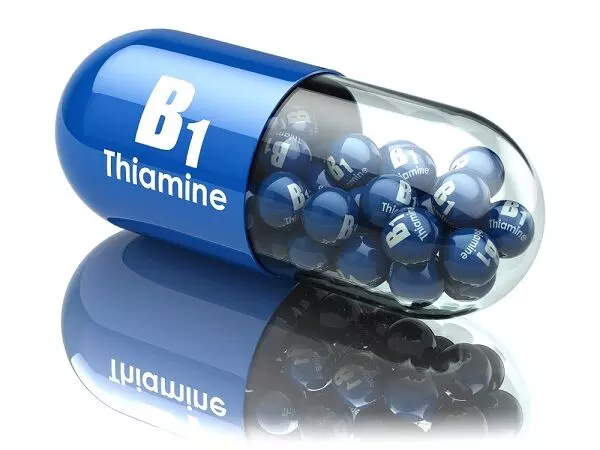 Fatigue is a burdensome symptom for patients with inflammatory bowel disease (IBD) even with IBD in remission. In a recent study, researchers of the Aarhus University Hospital, Denmark have found that high-dose of oral thiamine have a significantly superior effect on chronic fatigue in IBD when compared with placebo. The study findings were published in the journal Alimentary Pharmacology & Therapeutics on November 18, 2020.

The prevalence of fatigue in patients with IBD varies from 15% to 54%. Patients with Crohn's disease, Ulcerative colitis and gender female are more likely to develop Chronic fatigue (fatigue more than 6 months). however, only a few pharmacological interventions have documented effect on fatigue in patients with IBD. Thiamine is essential for carbohydrate metabolism and production of mitochondrial ATP production. As thiamine is a water-soluble vitamin with renal clearance, the risk of thiamine accumulation is limited for patients with normal kidney function. Previous studies have shown no toxicity effect of thiamine after 4 weeks of high dose intake. High dose of thiamine intake for weeks induces passive diffusion into the cell which may have some effect on relieving fatigues. To test this hypothesis, researchers conducted a study to investigate the effect and safety of high‐dose oral thiamine (600‐1800 mg/d) based on gender and weight on chronic fatigue in patients with quiescent IBD.
It was a randomised, double‐blinded, placebo‐controlled single-center, crossover trial. Forty patients who had a quiescent IBD, severe chronic fatigue and no other explanation for fatigue were included in the study between November 2018 and October 2019. They were randomly assigned to receive either
1) high‐dose oral thiamine for 4 weeks, 4 weeks of washout, 4 weeks of oral placebo or
2) oral placebo for 4 weeks, 4 weeks of washout, 4 weeks of high‐dose oral thiamine. Researchers evaluated fatigue using the Inflammatory Bowel Disease‐Fatigue Questionnaire. The major outcome assessed was an improvement (≥3 points) of fatigue after 4 weeks on thiamine.
Researchers observed a mean reduction of 4.5 points in fatigue after administration of thiamine compared with a mean increase of 0.75 point after administration of a placebo. Furthermore, a ≥3-point improvement in fatigue was seen in 55 per cent of patients initially treated with thiamine and 75 per cent of those who received placebo originally while on thiamine treatment and in 25 per cent and 35 per cent while on placebo, respectively. They observed only mild side effects with thiamine, including headache (n=2), nausea (n=1), pyrosis (n=1), oral blisters (n=1), and sleeplessness (n=1).
The authors concluded, "This clinical study showed a significant effect of high-dose thiamine on severe chronic fatigue in patients with quiescent IBD. Furthermore, the treatment was safe and well-tolerated by the patients. The exact mechanism of the treatment remains to be fully clarified. Further investigations are needed, also in other groups of patients suffering from chronic fatigue".
For further information:
Article Source :
Alimentary Pharmacology & Therapeutics