Non-Antibiotic Outpatient Treatment effective for Mild Acute Diverticulitis: Study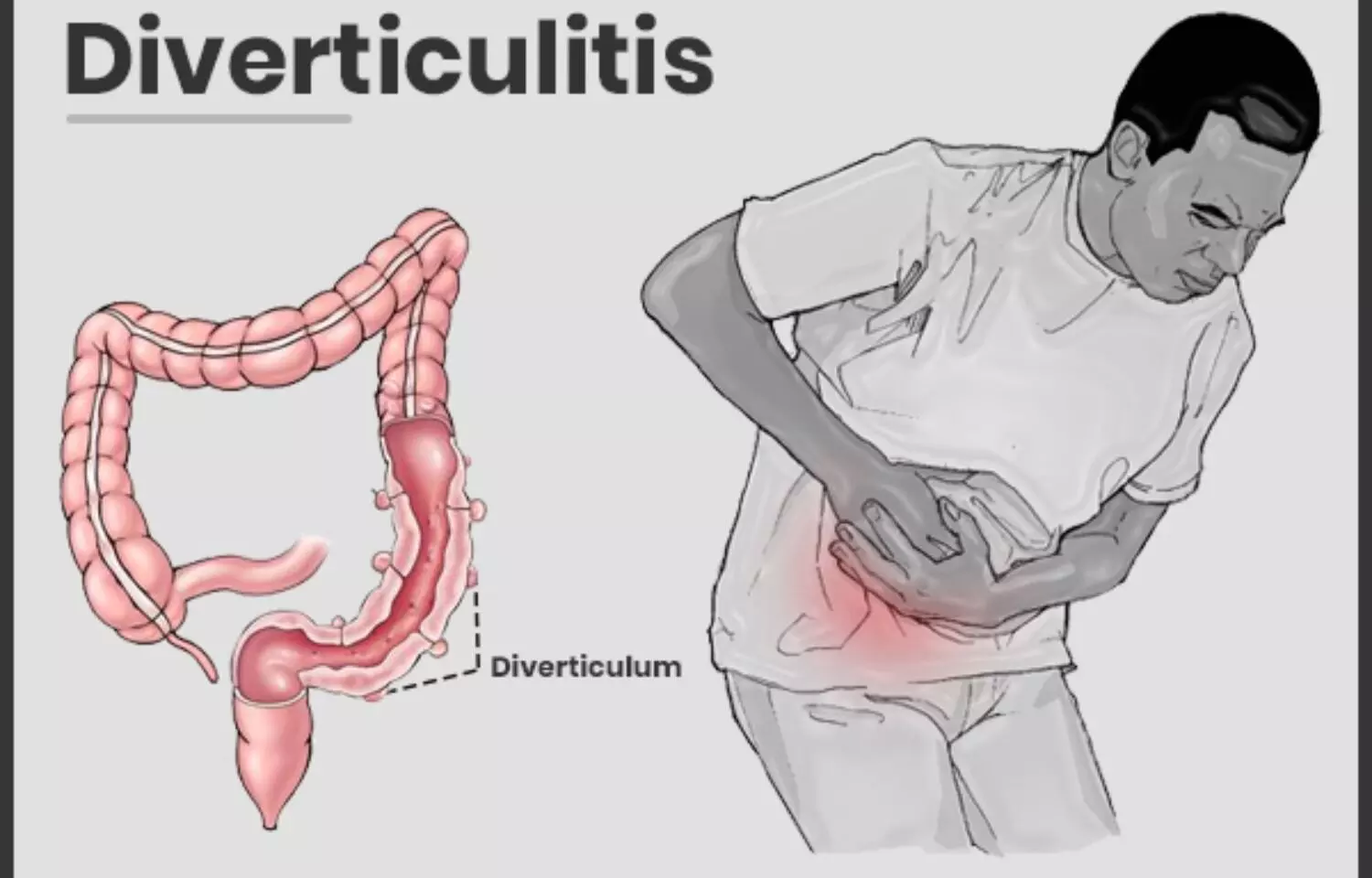 Non-antibiotic outpatient treatment of mild Acute Diverticulitis is safe and has a similar efficacy profile as the present routine treatment, suggests a study published in the Annals of Surgery.
Diverticulitis refers to the "inflammation and infection of" one or more diverticula, which are the bulges in the colon wall. The most common treatment modality for mild diverticulitis is antibiotics. However, lately, antibiotics have proven ineffective in treating uncomplicated acute diverticulitis especially in the patients admitted in hospitals, while on the contrary the outpatient care of the same patients has been comparatively safer and more effective.
A study was conducted by Laura M et. al to demonstrate if on an outpatient basis, Mild acute diverticulitis (AD) can be managed safely and effectively without the use of antibiotics.
The researchers conducted a prospective, multicentre, open-label, non-inferiority, randomized controlled trial, in the emergency wards of over 15 hospitals where patients with symptoms of acute diverticulitis as diagnosed by CT scan were included.
A total of 480 patients were then randomized to either a control group (ATB-Group; n = 238): classical treatment (875/125 mg/8 h amoxicillin/clavulanic acid apart from anti-inflammatory and symptomatic treatment) or experimental group (Non-ATB-Group; n= 242): experimental treatment (anti-inflammatory and symptomatic treatment). Clinical controls were performed at 2, 7, 30, and 90 days.
The primary endpoint was hospital admission, while the secondary endpoints included a number of emergency department revisits, pain control and emergency surgery in the different arms.
The findings of the study are as follows:

· The hospitalization rats were more in the ATB group (5.8%) as compared to the Non-ATB group (3.3%)
· Hospital revisits in both the groups were almost the same; ATB group (6.7%) and Non-ATB group (7%)
· While for poor pain control at 2 days follow up was worse in the ATB-Group (5.7%) as compared to the Non-ATB-Group (2.3%)
The researchers concluded that non-antibiotic outpatient treatment for mild Acute Diverticulitis is also safe and equally effective when compared with the current standard treatment.

Reference:

Efficacy and Safety of Non-Antibiotic Outpatient Treatment in Mild Acute Diverticulitis (DINAMO-study): A Multicentre, Randomised, Open-Label, Non-Inferiority Trial by Laura M et. al in the Annals of Surgery.

DOI: 10.1097/SLA.0000000000005031
Source : Annals of surgery