Pancreatoscopy-guided EHL, a potential treatment for chronic calcifying pancreatitis: Study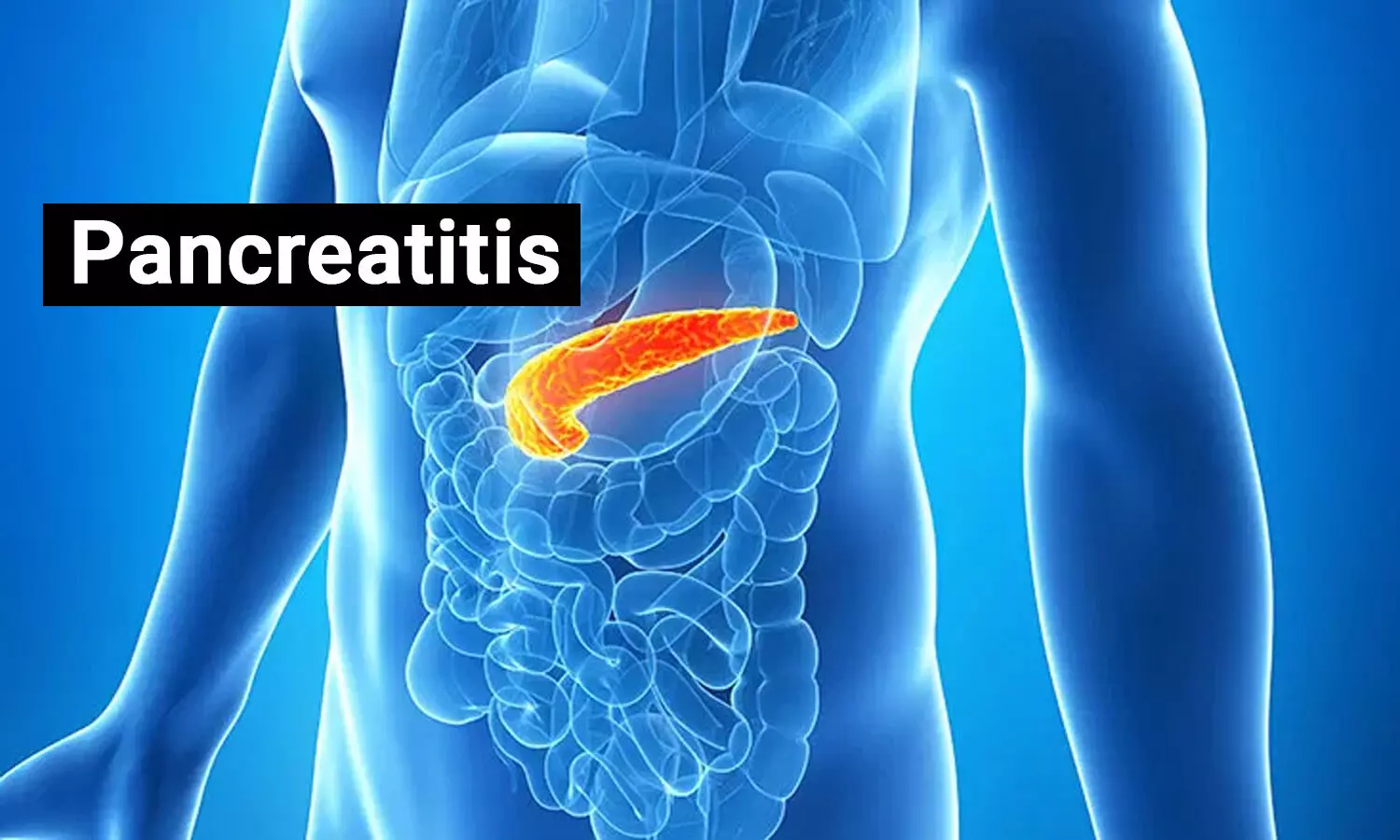 Netherlands: Research has shown Pancreatoscopy-guided electrohydraulic lithotripsy (EHL) to be a promising treatment for obstructive chronic calcifying pancreatitis (CCP) patients with obstructive pancreatic duct (PD) stones. Further, EHL as primary therapy was found to be more beneficial for a specific subset of patients. The study appears in the journal Gastrointestinal Endoscopy.
Chronic pancreatitis (CP) is a debilitating condition that eventually impairs a patient's ability to digest food and make pancreatic hormones. In many cases, imaging investigations have observed an obstructive stone in the pancreatic duct in the head and neck of the pancreas. The current clinical approach for treating symptomatic CP is a two-step process. First, medical therapy is applied using analgesics and pancreatic enzyme replacement therapy. If this fails, the next step is endoscopic treatment.
Previous studies have shown Pancreatoscopy-guided EHL to be of great potential for treating patients with obstructive CCP. Sophia E van der Wiel, Erasmus MC University Medical Center Rotterdam, Rotterdam, The Netherlands, and colleagues, therefore, aimed to prospectively investigate the safety and efficacy of EHL as first-line therapy in patients with CCP of the pancreatic duct.
For this purpose, the researchers performed a prospective single-center consecutive case series including symptomatic CCP patients with obstructing stones of >5 mm in the head or neck of the pancreas. EHL was used to perform stone fragmentation.
The primary study outcome was a technical success. Secondary outcomes were a clinical success, adverse events, and the number of interventions. The study included thirty-four consecutive patients.
The researchers found the following:
Complete or partial stone clearance after EHL was achieved in 24 patients (70.6%).
Pancreatoscopy was not performed due to failure to cannulate the pancreatic duct (PD) (n=5) or resolution of stones after stent placement at index endoscopic retrograde pancreaticography (ERP) procedure (n=3).
After successful PD cannulation, pancreatoscopy was technically successful in 24 out of 26 patients (92.3%).
In one patient, the stone could not be visualized due to a resilient stricture.
Complete stone clearance was achieved in 20 patients (80%), and partial in 5 patients (20%), after a median of 2 (IQR 2) ERP procedures and 1 (IQR 1) EHL procedure.
In patients who underwent pancreatoscopy with EHL, mean Izbicki pain score at baseline was 62.3 ± 23.1 (n=25/25) and dropped significantly to 27.5 ± 35.0 (22/25) at 6 months' follow-up.
The most common adverse event was acute pancreatitis, all mild and treated conservatively (n=7).
"We found that pancreatoscopy-guided EHL has great potential for treating symptomatic CCP patients with obstructive PD stones," wrote the authors.
"More comparative prospective studies are needed to further evaluate these modalities (EHL vs extracorporeal shock wave lithotripsy)," they concluded.
Reference:
van der Wiel SE, Stassen PMC, De Jong DM, Poley JW, de Jonge PJF, Bruno MJ. Pancreatoscopy-guided electrohydraulic lithotripsy for the treatment of obstructive pancreatic duct stones in the head and neck of the pancreas: a prospective consecutive case series. Gastrointest Endosc. 2021 Dec 11:S0016-5107(21)01878-2. doi: 10.1016/j.gie.2021.11.047. Epub ahead of print. PMID: 34906545.
Source : Gastrointestinal Endoscopy