PPIs administered with NOACs for AF decrease risk of upper GI bleed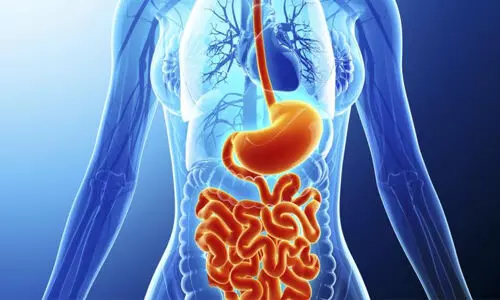 Co administration of Proton pump inhibitors reduces upper GI bleeds in patients with Atrial fibrillation on Non-Vitamin K antagonist oral anticoagulants, finds a new study published in the Journal of British Cardiovascular Society. This suggests that PPI cotreatment should be explored, particularly in older patients, patients with a HAS-BLED score of 3, and/or patients on concurrent antiplatelet therapy.

Therapy with Non-Vitamin K antagonist oral anticoagulants (NOACs) increased the lncidence of upper gastrointestinal bleeding (UGIB) substantially more than warfarin. PPIs (proton pump inhibitors) decrease stomach acid production and help to avoid ulcer recurrence. Concurrent PPI therapy in NOAC-treated individuals with Atrial Fibrillation (AF) is linked with a lower incidence of severe UGIB.
The goal of this research was to see if using a proton pump inhibitor (PPI) decreases the risk of upper gastrointestinal bleeding (UGIB) in patients with atrial fibrillation (AF) who were using non-vitamin K antagonist oral anticoagulants (NOACs).
From April 2011 to July 2018, this study employed a similar protocol and data model approach to perform a cohort study involving 1,64,290 patients with AF who were started on a NOAC in Stockholm, Denmark, and the Netherlands. A UGIB identified in a secondary care inpatient setting was the result of interest. incidence rate ratios (IRRs) was calculated by comparing PPI use to no PPI use periods using an inverse probability weighted (IPW) Poisson regression.
Major findings of the study
• PPI usage was linked with a 25% lower incidence of UGIB during NOAC treatment in this large multicountry population-based research of 162 333 NOAC-treated patients with AF.
• The protective impact was most in high-risk patients, defined as those over the age of 75, with a HAS-BLED score of 3 or above, and/or on concurrent antiplatelet treatment.
• Surprisingly, the protective effect of PPIs was only shown in those given apixaban or dabigatran, not in those given rivaroxaban.
In conclusion, the research team said "there was a link between PPI usage and a reduced incidence of severe UGIB in an unselected NOAC-treated group with AF that was consistent across three distinct Western European hospital settings. Based on these findings and the findings of previous trials, we believe PPIs can be used to lower the risk of UGIBs in NOAC-treated patients with AF who are at high risk of bleeding."
Source
Komen J, Pottegård A, Hjemdahl P, et al Non-Vitamin K antagonist oral anticoagulants, proton pump inhibitors and gastrointestinal bleeds. Heart Published Online First: 02 August 2021. doi: 10.1136/heartjnl-2021-319332