Semaglutide shows promise in patients with nonalcoholic steatohepatitis: NEJM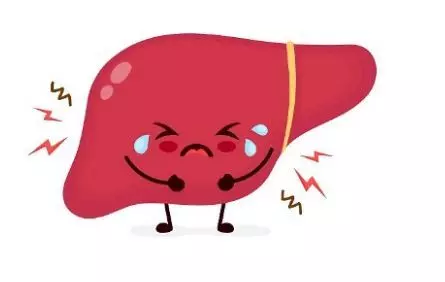 According to the findings of a recently published study in New England Journal of Medicine, treatment with semaglutide resulted in a significantly higher percentage of patients with NASH resolution than placebo. Semaglutide, a glucagon-like peptide-1 (GLP-1) receptor agonist, is associated with higher odds of nonalcoholic steatohepatitis (NASH) resolution in patients with stage F2 or F3 fibrosis, according to this phase 2, industry-conducted study . It has also been presented at the American Association for the Study of Liver Diseases' Liver Meeting.

Non-alcoholic steatohepatitis (NASH) is becoming a leading cause of cirrhosis with the burden of NASH related complications projected to increase massively over the coming years. The new generation of GLP-1 agonists (dulaglutide, semaglutide, extended-release exenatide and albiglutide) has a longer duration of action with the advantage of weekly subcutaneous injection. To date,the efficacy and safety of the glucagon-like peptide-1 receptor agonist semaglutide in patients with NASH has not been explored .Semaglutide is approved to treat type 2 diabetes, as it increases insulin secretion, which boosts sugar metabolism. The researchers noted it is being studied for use in weight management, and that it has a mechanism of action similar to liraglutide, another GLP-1 receptor agonist, but with "more pronounced metabolic effects."

Prior research found that semaglutide induced weight loss and improved glycemic control in patients with obesity and type 2 diabetes, in addition to reducing cardiovascular risks among patients with type 2 diabetes at high risk. In addition, semaglutide reduced markers of inflammation and levels of alanine aminotransferase, said the study authors.

With this in mind,researchers conducted a 72-week, double-blind phase 2 trial involving patients with biopsy-confirmed NASH and liver fibrosis of stage F1, F2, or F3. Patients were randomly assigned, in a 3:3:3:1:1:1 ratio, to receive once-daily subcutaneous semaglutide at a dose of 0.1, 0.2, or 0.4 mg or corresponding placebo. The primary end point was resolution of NASH with no worsening of fibrosis. The confirmatory secondary end point was an improvement of at least one fibrosis stage with no worsening of NASH. The analyses of these end points were performed only in patients with stage F2 or F3 fibrosis; other analyses were performed in all the patients.
On analysis, some interesting facts emerged.
· In total, 320 patients (of whom 230 had stage F2 or F3 fibrosis) were randomly assigned to receive semaglutide at a dose of 0.1 mg (80 patients), 0.2 mg (78 patients), or 0.4 mg (82 patients) or to receive placebo (80 patients).
· The percentage of patients in whom NASH resolution was achieved with no worsening of fibrosis was 40% in the 0.1-mg group, 36% in the 0.2-mg group, 59% in the 0.4-mg group, and 17% in the placebo group (P<0.001 for semaglutide 0.4 mg vs. placebo).
· An improvement in fibrosis stage occurred in 43% of the patients in the 0.4-mg group and in 33% of the patients in the placebo group (P=0.48).
· The mean percent weight loss was 13% in the 0.4-mg group and 1% in the placebo group.
· The incidence of nausea, constipation, and vomiting was higher in the 0.4-mg group than in the placebo group (nausea, 42% vs. 11%; constipation, 22% vs. 12%; and vomiting, 15% vs. 2%).
· Malignant neoplasms were reported in 3 patients who received semaglutide (1%) and in no patients who received placebo.
· Overall, neoplasms (benign, malignant, or unspecified) were reported in 15% of the patients in the semaglutide groups and in 8% in the placebo group; no pattern of occurrence in specific organs was observed.
"However, the trial did not show a significant between-group difference in the percentage of patients with an improvement in fibrosis stage."wrote the team.
Primary source: New England Journal of Medicine

For the full article follow the link: 10.1056/NEJMoa2028395
Source : New England Journal of Medicine