Topical budesonide improves collagenous gastritis symptoms: Study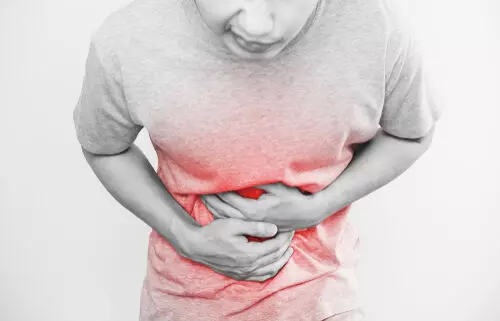 Rochester, Minnesota: In a new study conducted by Rok Seon Choung and team, it was found that adults and adolescents with collagenous gastritis (CG) have a wide range of symptoms, and topically targeted budesonide treatment resulted in improvement for the same. The detailed findings of this study were published in the journal Clinical Gastroenterology and Hepatology on 1st December 2021.
CG is a rare condition that causes subepithelial collagen deposition in the stomach. Standard drugs have only been modestly effective in treating CG. Researchers present the findings of a large, retrospective, open-label noncontrolled study of topical budesonide for CG, with the goal of developing an alternate medication for the illness.
Researchers identified individuals treated for CG at the Mayo Clinic from 2000 to 2017 using topically targeted budesonide (TTB) in two formulations: open-capsule budesonide and/or compounded immediate-release budesonide capsule. Before and after therapy, all patients' demographic, clinical, biochemical, and histologic characteristics were evaluated.
The key findings of this study are:
1. In this investigation, 64 individuals were found to have CG (50 adults, 14 children).
2. The majority (68%) were female; the mean (SD) age was 41 (22.8) years, and the body mass index was 23.1. (5.9).
3. In most pediatric patients, CG manifested as stomach discomfort and anemia; in adults, CG manifested as weight loss.
4. Collagenous sprue or colitis was more prevalent in individuals over the age of 50 (83%) compared to those aged 19 to 50 (27%) or less than 19 years (50%).
5. TTB had a clinical response in 89% of patients (42% complete, 46% partial), and a histology response in 88 percent (53% complete, 33% partial).
In conclusion, TTB was given to the participants in this trial in either open-capsule or compounded immediate-release capsule form and reporting the use Topical budesonide is a viable therapy option for individuals with collagenous gastritis, especially when other treatments, such as proton-pump inhibitors and corticosteroids, have failed.
Reference:
Choung, R. S., Sharma, A., Chedid, V. G., Absah, I., Eric Chen, Z.-M., & Murray, J. A. (2021). Collagenous Gastritis: Characteristics and Response to Topical Budesonide. In Clinical Gastroenterology and Hepatology. Elsevier BV. https://doi.org/10.1016/j.cgh.2021.11.033
Source : Clinical Gastroenterology and Hepatology