GB Pant Hospital gears up to provide the Indias Cheapest TAVR Procedure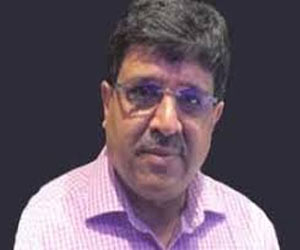 New Delhi: In a move that is going to bring strong relief to cardiac patients across the country, Delhi government hospitals are now gearing up to provide the country's and perhaps the world's cheapest TAVR Procedure.
Transcatheter aortic valve replacement (TAVR) is a minimally invasive procedure to replace a narrowed aortic valve that fails to open properly (aortic valve stenosis).
It is indicated in patients diagnosed with severe aortic stenosis that are deemed an inoperable or high risk for open aortic valve replacement.
Unlike open surgery, TAVR involves threading a replacement valve through a catheter in the groin and the procedure is currently approved by the U.S. Food and Drug Administration (FDA) for the treatment of severe aortic valve stenosis in patients at intermediate and high risk for complications associated with surgery.
Historically the procedure which shows tremendous promise, especially in elderly Aortic Stenosis patients, is also a costly one.
In 2017, a study done on US Hospitals showed the average, unadjusted, total in-patient hospital cost for TAVR as $60,063  (Rs 43 lakhs approximately). The same cost in India comes to Rs 20 lakh+ in private hospitals, with the major cost being the cost of the valve that is implanted.
However, at Delhi government hospitals are soon going to provide the procedure at a cost of Rs 13 lakh approximately, which doctors claimed is the lowest in the world. This comes due to the combination of the fact that the procedure is done free of cost at Delhi Government hospitals and that Government is going to made/has made available made-in-india indigenous valves available at its hospitals.
With this, patients coming to get TAVR procedures at the hospitals will only pay the price of the valve estimated to be Rs 13 lakh approximately and the procedure will be done free of cost.
The procedures is being made available at the cardiac departments of the delhi government hospitals, where the expertise to carry out the procedure is available.
Speaking to Medical Dialogues team, Prof Dr VK Trehan, Director Professor, Department of Cardiology, GB Pant Hospitals, one the premier places where the trial of the valve was carried out said," TAVR can be a life-saving procedure in patients with Aortic Stenosis. However, many less affording patients are devoid of the procedure given the fact that it's very costly. We are proud to say that with the availability of Made-in-India valves which are cheaper than imported valves, we would be providing this procedure at costs which are not only the cheapest in India but in the world."