Ghost Faculties: Two Surgeons suspended on Medical Council of India Recommendations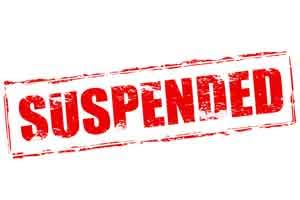 Chennai: Rowing in two boats has caused trouble for two surgeons practicing in the state as the Tamil Nadu Medical Council has ordered the suspension of these doctors after the MCI found that they were named faculty in two different medical colleges at the same time, a practice which is strictly forbidden by the Medical Council of India.
The two medical practitioners, one of which is a general surgeon and the other Thoracic surgeon, have been suspended by the state medical council for periods of three years and one-year respectively after the disciplinary committee found them guilty of the violation.
The violation came to light when the state medical council received a communication from the Medical Council of India (MCI) about these doctors being named as faculty in other medical colleges, apart from the colleges they were already working in.
The council was informed of a Tirunelveli-based General Surgeon Dr Gopinathan, who was attached to Kannur Medical College as a faculty member. Similarly, Chennai-based Thoracic Surgeon Dr Anandan who was a faculty member at the Trivandrum-based Southern Institute of Medical Sciences was also found in another medical college, reports
After getting the information about these surgeons violating the MCI norms, the concerned authorities initiated an inquiry, further to which the disciplinary committee found both of them guilty. The committee then recommended the state medical council to take action on the matter.
The doctors' names have been removed from the state medical register as per recommendations of the Medical Council of India.
Confirming the suspension, the President of Tamil Nadu Medical Council, Dr K Senthil informed The Times Of India, "While Dr Gopinathan has been banned from practice for three years, Dr Anandan has been debarred for a year."
The Medical Council of India in its endeavor to control ghost faculty appointments in government and private medical colleges has now decided to link Aadhaar Numbers of the faculties to their biometric details.
Read Also: Adhaar numbers to be used to check ghost faculty: MCI