Goa govt postpones decision to charge outstation patients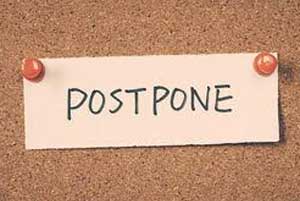 Panaji: The Goa government has decided to postpone by a fortnight its plan to charge outstation patients for availing medical facilities at the state-run hospitals, including the Goa Medical College and Hospital (GMCH) near here.
Currently, the residents of Goa, as well as patients from outside the state, can avail the medical facilities free of cost here.
The state health department had recently announced that starting December, certain fees would be imposed on the patients from other states for getting treatment at the government-run hospitals here. The decision was taken considering increasing rush at GMCH.
Medical Dialogues team had earlier reported that the Goa government would finalize within a week the exact amount it will charge from non-Goans for access to facilities at the state-run Goa Medical College and Hospital.
Read also: Govt to fix quantum of GMCH fees for non-Goan patients in week
"We had planned to start charging fees from December 1, but we have to delay it by 15 days as we are yet to put in place foolproof system to implement the new rule," health minister Vishwajit Rane told PTI.
He said it would require a little more time to put in place the mechanism for the roll-out of the plan.
The minister, however, denied that the state government was doing a rethink on its decision to charge the patients from outside the state.
"There is no question of rethinking the decision," he said.
The health department had constituted a committee of experts, which submitted its report to the government earlier this month, recommending that the patients who are not from Goa, could be charged for availing medical facilities.
The ten-member committee headed by health secretary suggested that patients from outside Goa could be charged to some extent for the medical interventions.
As many as 447 interventions are covered under the Deen Dayal Swasthya Seva Yojana (DDSSY), a health insurance scheme of the state government that has so far covered nearly eight lakh people in the state, approximately half the population of the state.
According to sources, the government is yet to take a final call on the fees to be charged from the outstation patients, which has delayed its implementation.
The authorities in the state-run hospitals have marked two different lines for registration and treatment, with priority being given to the locals.
Read also: 
Govt hospitals in Goa to charge outside patients