Goa Health Minister launches toll free health helpline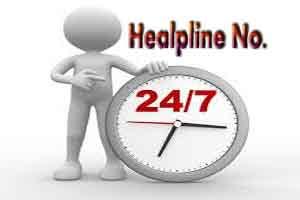 Panaji: Goa Minister for Health Vishwajit Rane launched a dedicated Toll-Free Health Helpline - 104 at GVK office, Goa Medical College and Hospital Complex, Bambolim, near the city on Thursday.
Health Helpline 104 has been launched by Directorate of Health Services in association with GVK Emergency Management and Research Institute. By dialling 104, anyone in the state can place their grievance and get free medical information for the health-related schemes and facilities provided by the Government of Goa.
Additional Secretary, Health, Sunil Masurkar, Director, Directorate of Health Services, Dr Sanjiv Dalvi, Dean, Goa Medical College and Hospital, Bambolim, Dr Pradip Naik, Medical Superintendent, Dr Shivanand Bandekar, HOD, GVK Emergency Management and Research Institute, Purti Patkar and HOD's from Goa Medical College were present on the occasion.
Speaking, on the occasion, Mr Rane said the service would provide grievance platform to the people. Helpline would also help the government to resolve functional issues, he said, adding government would use the mechanism to improve its function in the health sector.
104 is an information and grievance Health Helpline which will cater to all callers from the State of Goa seeking information about Hospitals in the State, Blood Banks, Pharmacies and Government Schemes.
This 24x7 call centre will manage Health Related Grievances such as patient Healthcare, Infrastructure related or Medical Equipment at various District Hospitals, PHC, CHC etc. and a feedback to the caller in response to the grievance registered will be given, a statement from the government said.