Govt mulling introducing wellness and medical tourism policy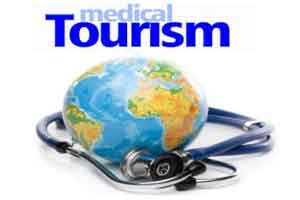 New Delhi: The Centre is planning to launch a wellness and medical tourism policy on International Yoga Day on June 21 to tap the huge potential of the sector, said.
The minister said the country can become a hub of wellness and medical tourism and his ministry is working in that direction.
"We are planning to launch a full-fledged policy on wellness and medical tourism on June 21," Sharma told a press conference here.
He said a web portal would also be launched which will have the names of the institutions and the services they offer and the rates they charge to make the system transparent.
The minister noted that institutions would be able to provide medical services to the foreigners only after they are accredited with the government.
"No foreigner who has come to India for medical tourism should feel that they have been cheated in anyway," Sharma said.
The government has also formed a national medical and wellness tourism promotion board, which has noted cardiac surgeon Naresh Trehan and yoga guru Ramdev as members, to chalk out strategy for boosting tourism through the segment.
Introduction of medical e-visa facility for the nationals of 161 countries will also boost medical tourism, the minister said.
Medical and wellness tourism in the country has increased by up to 25 per cent in the last two years.
The growth in overseas tourist arrivals in 2016 stood at 10.7 per cent with a total of 88.90 lakh footfalls as compared to 80.27 lakhs in 2015.