Govt taking steps to prevent Increase in Cases of Respiratory Disease: MOS health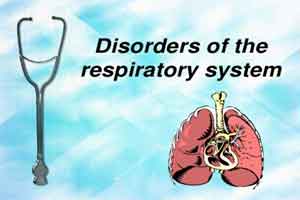 Recently, through a written reply to a question in Rajya Sabha, Minister of state (Independent Charge) Smt Anupriya Patel informed about the Increase in Cases of Respiratory Disease.
Over past three years, cases of Acute Respiratory Infection (ARI) have increased. However, it cannot be attributed only to Air Pollution. The total numbers of Acute Respiratory Infection (ARI) cases as reported by the Central Bureau of Health Intelligence (CBHI) during the years 2014-16 are as follows:
| | | | |
| --- | --- | --- | --- |
| Year | 2014 | 2015 | 2016 (Prov.) |
| Cases | 34835743 | 37485713 | 40303141 |
The measures being taken to prevent respiratory ailments include the following:


The government has taken various measures to control environmental pollution including tightening of vehicular and industrial norms, promotion of cleaner technologies, strengthening of a network of air quality monitoring stations, promoting public awareness etc.


2. Under the Integrated Disease Surveillance Programme, the Districts and States have been strengthened by providing manpower, training of identified Rapid Response Team (RRT) members for outbreak investigations,   strengthening of laboratories for detection of epidemic-prone diseases including acute respiratory infections.
3. Under Reproductive and Child Health Programme, prevention and treatment of acute respiratory infection including pneumonia is being addressed on priority basis.
4.  For prevention and control of Tuberculosis, Revised National Tuberculosis Control Programme (RNTCP) is being implemented under National Health Mission (NHM).