Govt to establish trauma center at Nalagarh: JP Nadda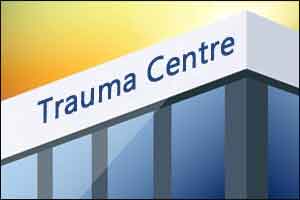 Solan: Concerned over the poor health services in Baddi-Barotiwala-Nalagarh industrial belt, Union Health Minister J P Nadda on Friday said that government would shortly establish a 'trauma center' at Nalagarh. The proposed centre besides catering the needs of BBN area would also facilitate parts of Bilaspur and Ropar districts of Punjab.

Addressing the gathering at Lodimajra village under Nalagarh sub division after launching Prime Minister Uajjawala scheme, he said the NDA fixed the target of distributing an eight crore LPG connections and stoves to the families of living below poverty line across the country. Mr Nadda said ever since the Modi government come into power, a number of schemes have been put forth to benefit those who cannot afford the basic necessities to live a healthy life.

The Pradhan Mantri Ujjwala Yojana Scheme aims to provide clean fuel to women who are below poverty line who generally use unclean cooking fuels that does more harm than good and replace the same with LPG. The Union Minister said scheme is aimed at protecting the health of women and empowering them, curbing health issues that result from using fossil fuels and other fuels for cooking, reducing casualties that occur as a result of unclean fuels used for cooking and controlling respiratory issues that occur due to indoor pollution as a result of using fossil fuel that does not burn cleanly.

Besides, preventing the degradation of purity of environment that is compromised by widespread usage of unclean cooking fuel.

Under the schemes, over 32,000 connections and stoves had already been provided to the eligible families in Himachal Pradesh and 93 villages had also been identified for implementation of various public welfare schemes, launched by Modi government during the past four years.

He said the present government would also open a Primary Health Centre at Banvirpura village of Lodi Majara Gram Panchayat of Nalagarh sub division of Solan district. In addition to strengthening the health services and needed infrastructure in BBN belt, known as industrial capital of Himachal, a separate trauma center would shortly be opened at Nalagarh.

Speaking on the occasion, Social Justice and Empowerment minister Rajeev Sehjal listed the achievement of BJP government and said that budgetary provisions of Rs 1583 crores had been made under scheduled caste sub plan in the state.