Harsh Vardhan alleges mohalla clinic scam in Delhi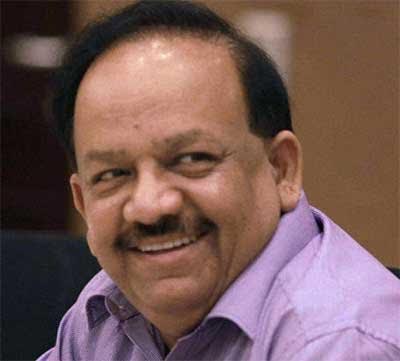 New Delhi: Union minister Harsh Vardhan attacked the Delhi government over its mohalla clinic project, calling it a "scam" after the vigilance department sought details on complaints of alleged irregularities.
Citing media reports, Vardhan, himself a medico, said the initiative could have been one which Delhi could be proud of, but alleged that doctors in mohalla clinics made "false entries" of patients to ensure "good income".
In a series of tweets, Vardhan criticised the Kejriwal dispensation.
"Treating one patient in a minute is impressive, but to treat two is truly record breaking. Mohalla clinics, a scam! Doctors in AAP govt run mohalla clinics make false entries of patients, giving them useless medication to ensure revisits, and their income," the minister of science and technology and earth sciences tweeted.